Back in 2009, National Comfort Institute (NCI) hosted a leadership conference that had the theme of "Through Your Customers' Eyes: Your Image, Your Brand." We based it on something we saw while visiting a Northeast Ohio HVAC contractor. They had a full-length mirror hung near the entrance to their sheet metal shop and above the mirror was a sign that read, "THE CUSTOMER'S EYES."
Think about this. Every time a technician passed that mirror, they saw themselves as customers would see them. Why would a contractor do that? First, they understood their field service and installation technicians are their front line, the customer-facing image of the company. They represent all that is good and sometimes all that is bad about their company. Front-line teammates are a massive part of a company's brand.
Here is something else to think about: Your brand is THE source of your position and strength (or weakness) in your marketplace. It anchors your customers' experience, influences all conversations with and about your company, and it creates a long-lasting opinion in your customer's minds.
Here is the key: a brand can change the positioning of your product or service from a commodity to a premium-level offering.
You Are a Brand, No Matter What
Your brand doesn't stop with how your field people look; it is all your company's interactions with the public. In fact, it even has to do with how you interact with employees and how they interact with each other.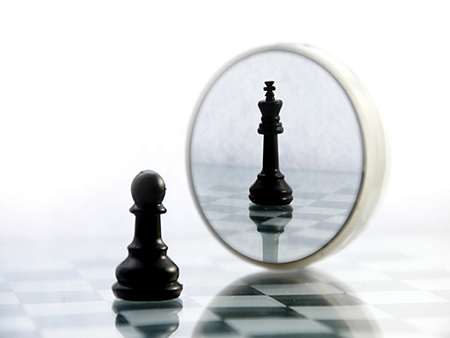 You still have a brand even if you do nothing to work on it or don't believe in branding. No matter what, it's there. For example, what do you suppose a customer would think if:
Your service technician smells like an old ashtray
Company trucks leak oil and puddle up a customer's driveway
Your customer service representative answers the phone in an abrupt or rude manner
A technician only talks in jargon when communicating.
These are negative traits that also create a brand identity.
So why not work toward building the best brand possible in your marketplace? Suppose you are a high-performance HVAC contractor who trains and certifies your technicians to test, measure, diagnose, and verify HVAC systems. In that case, you already have a significant enhancement to your brand.
Your Brand Helps You to …
… Create Market Differentiation: As high-performance HVAC contractors, you are already ahead of the pack. You have taken the time to train, maybe even certify your technicians in going beyond the mechanical equipment. Your team looks at ventilation and other factors that include the comfort system. You test, measure, and then diagnose issues based on actual numbers that impair your customers' ability to be comfortable and safe within their homes and buildings.
Click Below for the Next Page: