For many, the idea behind branding your business is a mystery. Or at least it's intimidating. The fact is you create a brand every single day you are in business, whether you realize it or not. It is a state-of-mind, a visual cue of what you and your company represent, and it's largely part of what I call your 'self-fulfilling prophesy.' There are a lot of variables here and this is what can be overwhelming.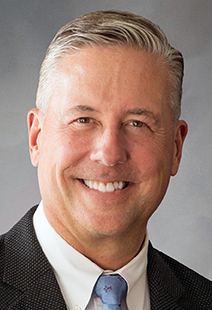 But it doesn't have to be. Simply stated, the brand is everything customers see, hear, and feel about your company.
That includes your marketing, how your people answer and talk on the phones, how the service techs look when they visit customer homes, and how the installers look and act when doing their jobs. It includes how your team leaves a customer's house when the job is done to how they come into the house beforehand. All of that is your brand.
At Jerry Kelly Heating and Air Conditioning, we choose to consciously direct how that brand looks, sounds, and feels.
We've been in business for 43 years and the owners have been intentional about our branding since day one. Over the years we just got a little more sophisticated in our approach and our marketing.
Branding and marketing go hand-in-hand. The key is making sure that the brand and marketing are sending the same message.
Much of that is because of our membership in and participation with organizations like National Comfort Institute, Service Roundtable, and trade associations like Air Conditioning Contractors of America (ACCA).
It also comes from our attending and participating in industry events, including trade shows. This is where we began learning how to sharpen our branding and marketing skills and bring a different consistency to our marketing and branding process.
How to Get Started
From the very beginning, we determined how our field technicians had to look. They had to be clean-shaven and wear sharp uniforms with our logo prominently displayed, for example. We created methods and scripts so that our office personnel had the tools and training to answer the phone differently and hopefully, more professionally than competitors.
Besides our physical presentation, we purposefully market our brand as well. Branding and marketing go hand-in-hand. The key is making sure that the brand and marketing are sending the same message. You absolutely don't want to be contradictory because that just confuses the customer and frankly, turns them off. They aren't sure who you are.
Click below for the next page: