In part eight of this series, we examined the importance of customizing your sales call based on how the lead was generated. Now let's take a look at each of the six basic steps of the High-Performance sales process, keeping in mind how the lead was generated. We'll also compare High-Performance selling to the typical selling process in our industry.
Step 1

: Customer Interview

This step is a lot like what happens on quality sales calls. It involves establishing rapport with your customer and learning about their expectations and needs. But that's where the similarities to a typical sales call.

The Performance-Based interview delves deeper into getting a real picture of what customers like and don't like about their comfort system. It involves you asking probing questions to help uncover often forgotten comfort issues they've just learned to live with.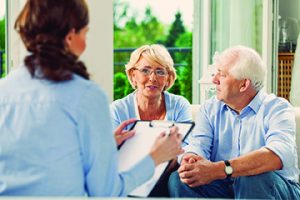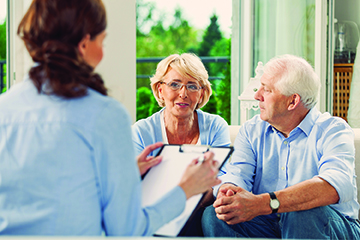 Questions should be as open-ended as possible. For example, instead of asking which rooms are too hot or too cold, be specific. Better questions could be, 'Which room is the hottest on a summer afternoon?,' or 'Which room is the coldest on a February morning?'
Customers often hear from their HVAC contractors that nothing can be done, so they just learn to ignore problems like uneven temperatures, high utility bills, noisy systems, drafts, dusty or stuffy rooms.
Our job is to uncover these issues and explain that we now have the knowledge and tools to diagnose and solve these types of issues. It's usually a good idea to focus on one or two most critical concerns rather than overwhelm customers with too much.
A high-quality comfort survey can help keep the interview on track and hone in on the customer's hot buttons. Remember, if they have no 'pain' associated with their comfort system, it's hard to make a case for improvements.
Your goal is to uncover that pain and offer ways to alleviate it. The interview also draws attention away from the 'box' to further differentiate you from your competition.
Catch Up On All the Installments of this Series:
Part 1: What is High-Performance HVAC and Why Do It? ncilink.com/ABCs-1
Part 2: Is It the Right Fit for Your Company? ncilink.com/ABCs-2
Part 3: Five Steps for Becoming A Performance-Based Contractor. ncilink.com/ABCs-3
Part 4: Five More Steps for Becoming A Performance-Based Contractor. ncilink.com/ABCs-4
Part 5: Your Investment in Performance. ncilink.com/ABCs-5
Part 6: The Five Keys to Quality Training. ncilink.com/ABCs-6
Part 7: The Right Tools for the Job. ncilink.com/ABCs-7
Part 8: High-Performance Selling – Prepare for the Call. ncilink.com/ABCs-8
Click for next page