Through testing and measuring systems in homes and buildings across the country, they began making a strong case for the need to teach contractors more about how to measure airflow and why.
That led to the birth of National Comfort Institute. It also led to the establishment of what is known today as the High-Performance HVAC Industry.
His influence remains in managing the only organization that trains and certifies HVAC technicians and contractors in the science and art of High-Performance Contracting™.
But it doesn't stop there. He also works with distributors, manufacturers, public utility organizations, and HVAC trade associations. His efforts focuson furthering the need for testing, diagnosing, and resolving airflow issues throughout the HVAC system.
Mike Greany,

Service Manager, All Pro Heating and Plumbing, Ontario, CA
Every industry needs its cheerleaders. Every company needs its cheerleaders. When it comes to Mike Greany of All Pro Plumbing, Heating, and Air Conditioning, you get both. Greany, who joined All Pro in 2012, convinced the owner that they needed an HVAC division. Through Greany's commitment and perseverance, he helped grow that division significantly.
From early on, Greany wanted to find better ways to solve customer comfort and energy issues. He believed in education and training. Then he discovered National Comfort Institute and in 2013 began taking their training and certification classes.
He became a believer. The High-Performance HVAC approach answered so many questions. Not only did he implement it into the All Pro HVAC Division, but he became an outspoken supporter of the entire performance approach. That influence continues to this day.
He sends nearly his entire team to NCI training. Many now hold NCI certifications. He even began a program of cross-training his plumbers by sending them to NCI classes as well.
Greany rarely misses a chance to attend the High-Performance Summit each year. Heoften participates as a panelist, session speaker, and leader in fun and learning.
He is the ringleader of a growing group of High-Performance Contractors that attend Summit each year. He creates ad hoc discussion groups to talk about significant trends and changes that impact HVAC contractors and how to meet them head-on.
Greany may be one of the most outspoken contractor cheerleaders the High-Performance HVAC industry has! He proudly says that his membership in NCI has paid off in many ways. Besides the training, he believes greatly in networking with some of the industry's brightest and most successful contractors.
He always says that High-Performance Contracting is the future of the overall HVAC industry. He believes in, and practices, testing and measuring airflow and system performance on every job. And he spreads the word through his many connections to other contractors across the nation.
Mike Greany is a believer, a teacher, and a cheerleader. He supports helping others as they walk the path to High Performance.
Paul Wieboldt,

Owner, Tradewinds Appropriate Technologies, Waco, TX
Paul has been part of the High-Performance Contracting™ community from the beginning. In fact, he and his HVAC company at the time, Tradesman Heating and Air Conditioning Services in Waco, Texas, helped Dominick Guarino and Rob Falke test their theories on airflow and its impact on HVAC system performance.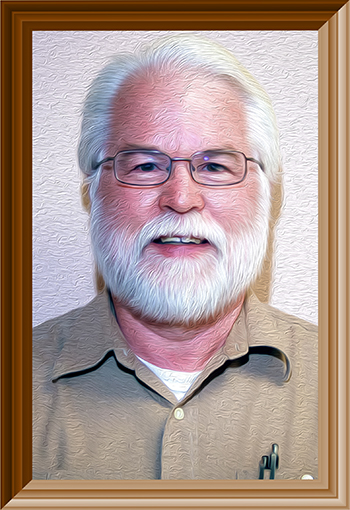 Wieboldt invested the time and energy to test and measure airflow in ductwork in homes which was foundational in creating a High-Performance HVAC Contracting methodology.
He founded Tradesman in 1993, along with another company that same year: Tradewinds Appropriate Technologies (tradewinds-at.com). Tradewinds provides home energy analysis, residential and commercial testing and balancing, as well as diagnostic services.
Wieboldt is a licensed HVAC contractor, NATE certified technician, and NCI certified residential and light commercial air balancing and diagnostic specialist. He also holds an NBC TAB supervisor commercial certification.
Since 2005, Wieboldt has trained hundreds of HVAC contractors on behalf of National Comfort Institute in all of its residential and commercial certification classes.
His influence was felt by the thousands of contractors and technicians he taught on the basics of Manual J heat loads, equipment selection, duct design, and system performance diagnostics.
His influence in the High-Performance HVAC Industry also includes providing third-party validation for testing duct leakage and system performance on more than 5,000 residential systems.
Click Below for the Next Page: