When it comes to working in the world of High-Performance HVAC Contracting (which includes duct renovation and redesign), we all face major obstacles from competitors who hurt the marketplace with low-ball pricing, bad attitudes, and the way they deliver (or don't deliver) comfort to customers.
These companies have been doing things the same way for so long that the average consumer is trained to shop for the lowest prices they can find. Yet, consumers do want things done right. They just don't understand how much that costs. So, it is on the High-Performance Contracting™ community to educate them.
What Does This Mean?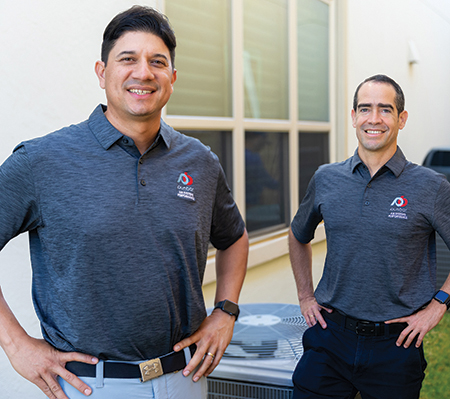 Helping customers understand duct renovation means teaching them that their system is more than just equipment. It is also all the ductwork that moves air throughout their home, delivering comfort. Improving existing or fixing ductwork through renovations and redesign is a core focus and strength at Punbar LLC.
Process is Where the Rubber Meets the Road
This approach requires a different set of processes to make it work. The good news is we started the company from zero and built everything around an engineering and design approach.
We typically measure static pressures on every job. It's the only way we can diagnose what is happening with customers' systems, and it is the only way we can start educating them and demonstrate our findings.
Each call begins with us talking to the customers, introducing ourselves, explaining what we're going to do and why we measure static pressures.
We then proceed to test and measure everything, from the return to supply. I'm talking about static pressure, temperature, airflow, and so on.
We use National Comfort Institute's (NCI) ComfortMaxx™ software to capture measurements and produce consumer-friendly reports. This digital approach helped us to share discovered airflow issues and set the stage for the duct renovations and upgrade work necessary to correct them.
We found that this software (in the early days) relied on a good Internet connection. So, we had some issues.
So, we designed our own mobile app or software that enables our people to input information offline. Now the techs don't have to. All they need to do is find the customer in our database and enter the measurements.
Our app creates similar graphic reports to ComfortMaxx. Since we equip all our techs with iPads, they can immediately show the reports and graphics to the customer.
Click Below for the Next Page: