Every HVAC business must have a marketing strategy as a plan of action designed to promote and sell its products and services. The ultimate goal of a marketing strategy is to identify solutions by understanding the needs and wants of your customers. To do this effectively, you must create a budget and a plan for your business.
Generally, most business owners tend to be reactive rather than proactive. Many tend to take on the entire burden of marketing themselves rather than having another employee, part-time or full-time, take ownership of marketing tasks and vendor relationships. There should always be someone in the business who can fully take ownership of marketing so the owner can focus on the rest of the business demands.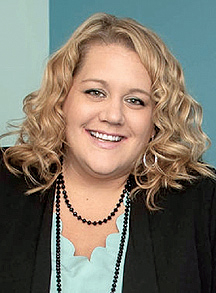 Your marketing plan needs to lay out a blueprint for everyone to follow quarter by quarter. Having a predetermined plan for all your marketing campaigns laid out ahead of time allows your team to stay on top of opportunities and have "levers" ready to pull during slow and shoulder times throughout the year. This also reduces the last-minute stress of throwing something together and generally can save your company money by avoiding the extra costs of rush design jobs and services.
When creating your annual marketing plan, be sure to consider these five items:
1. Know Your Numbers To Define Your Goal
Knowing your numbers is most important. Before you can create a budget for the upcoming year, you must first know your sales and revenue growth goals for the current year. Look at your historical data for the last three years in business and identify total revenue, total percentage of growth, extreme weather patterns, and other outliers that could have affected business. The exact data that you should consider should be:
Number of new customers year-to-year
Average installation ticket
Average overall closing rate percentage
Average service ticket by season
How much you previously spent on marketing overall and quarterly
Overall average daily call count and seasonal call count
Overall membership conversion rate (How often do you successfully convert customers to your maintenance plan?).
Once you review these numbers and identify trends, possible weaknesses to address, and your current call capacity, you can begin calculating your new marketing budget to accomplish this year's growth goals.
2. Cover All Your Bases
Pay attention to all your products and services, not just equipment replacements. I understand that the big-ticket installations make the most money and demand the most attention, but don't lose sight of your service offerings. New customers are the lifeblood needed to grow your business. Your service calls are the easiest and most cost-effective way to sell "club" agreements and new systems.
In addition to service, don't forget the subsidiary products and services you offer, such as plumbing, IAQ (Indoor Air Quality), generators, fireplaces, water heaters, blower door testing, insulation, duct cleaning, and electrical. Spend time creating a schedule to highlight these additional services, especially to your existing customer base who already appreciate you and may not know you offer them.
Click Below for the Next Page: