Every industry is served by people who significantly impact it — whether from the invention of technology or process development, from sales and/or marketing techniques, to training and cultural evolution. Because of their experience, knowledge, position in the industry, and relationship to others, these people impact its advancement. The High-Performance Contracting segment of the HVAC industry is no different.
These influential people are not only members of the High-Performance Contracting™ community, but they work to help others succeed. In fact, by their actions, they contribute to the High-Performance Industry's growth and acceptance throughout the greater HVAC Industry and among consumers.
They believe in education and training and continually seek better ways of doing things. These leaders lead by example. They take what they learn and implement it successfully into their businesses. Then they take the time to share what they learn during that process with others. This influences the outcome of their work, their customer satisfaction, and more.
The following "people of influence" join our past inductees in our quest to recognize movers and shakers in the High-Performance HVAC Industry.
We don't consider the time or era in which they served. We looked at what they have done or are doing and the influence of those efforts on the industry.
Our past inductees include:
Steve Clinton of Southern California Edison
Jim Davis of National Comfort Institute
David Debien of Central City Air Conditioning
Dave DeRose of Masterworks Mechanical
Rob Falke of National Comfort Institute
Tom Johnson of T.M. Johnson Brothers
Don Langston of Aire Rite Air Conditioning
Tom Turner of Austin Energy.
So, without further ado, here are four people who directly influence the High-Performance HVAC Industry. Welcome to the class of 2021:
Dominick Guarino,

CEO, National Comfort Institute, Cleveland, OH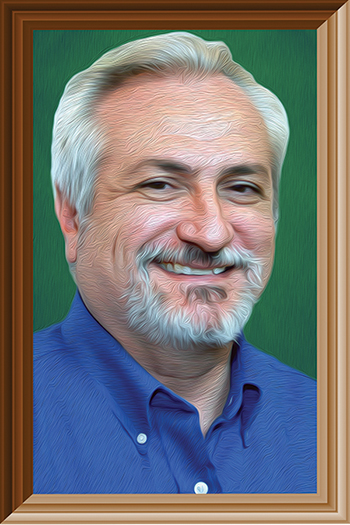 When you think of National Comfort Institute, Dominick Guarino and Rob Falke immediately come to mind. Both are the founders of the only independent High-Performance HVAC training and certification organization in the industry. Their overall industry influence is obvious. In 1994 they co-founded NCI. Throughout its 27-year history, Dominick worked hard to grow it into a premier membership organization focused on every aspect of helping HVAC contractors.
But that is not all. Before the era of NCI, Dominick began influencing the overall HVAC Industry when he joined the team at Contracting Business magazine and became that publication's Editor-in-Chief.
From that platform, he used his skills as a writer and speaker to begin re-energizing an industry. Along with Publisher Jeff Forker, Dominick sought to help solve industry problems. He was an advocate for HVAC contractors and technicians, and promoted best practices, especially in service and installation.
One outcome of those efforts was the birth of HVAC Comfortech. This event was the ONLY residential/light commercial conference, and tradeshow focused on the greater residential HVAC Industry.
During these years, Dominick met Rob Falke, and they began exploring the tenets of airflow, static pressure, and temperature, and how these often-overlooked aspects of HVAC service and installation impacted customer comfort and energy efficiency.
They wrote about their discoveries. They worked with contractors across the United States to prove (and disprove) their theories on the importance of airflow and the ductwork through which it travels.
Click Below for the Next Page: