Addressing Indoor Air Quality (IAQ) issues has become more crucial over the past four years than ever before. The COVID-19 pandemic made that abundantly clear by forcing people to work from home and deal with their home comfort systems more than before.
In fact, today, more than 90% of Americans spend their time indoors, according to U.S. Environmental Protection Agency (EPA).
The EPA says that the number one concern for IAQ is combustion byproducts such as carbon monoxide (CO), particulate matter, and tobacco smoke.
HVAC contractors play a crucial role in addressing IAQ issues for their customers. Poor indoor air quality can have significant health implications, so HVAC contractors need to approach the problem systematically and effectively.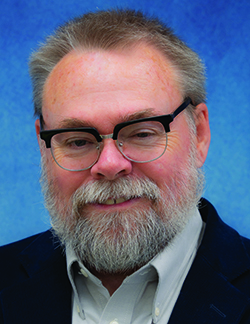 With October being National IAQ Month, we thought it prudent to ask several High-Performance HVAC contractors from around the country and Canada to talk about how important IAQ is in their business and whether they address it with product-based solutions or based on finding root causes.
We spoke to the following contractors:
Each contractor takes a slightly different approach to finding IAQ solutions for their customers. Still, all agree that airflow is the key to preventing problems upfront or solving issues at the back.
The Role of Airflow
Mitch Bailey says, "It is crucial with high-performance systems to have adequate airflow and proper air distribution throughout the building. Improper air mixing can develop into comfort issues and IAQ problems. This means that the design and installation of the system needs to consider airflow, from proper sizing to fit the space, equipment selection, ductwork sizing, register placement, and register selection."
He adds that contractors should always consider IAQ needs when designing a system. He says no HVAC system should be designed and installed without considering humidity, temperature, client allergies, indoor odors, VOCs (Volatile Organic Compounds), the building envelope, and customers' wishes and goals.
"You should also consider ease of servicing and the potential for monitoring customers' indoor air."
Will Horner agrees. He says Canco ClimateCare looks at IAQ issues on an individual basis.
"We take the time to ask questions about what the home or business occupants need. The questions generally pertain to personal wellness issues like headaches, allergies, respiratory conditions like asthma, etc.
Click Below for the Next page: