Modesto, CA, is located on the Tuolumne River and is home to the world's largest, family-owned ­win­­­­­­­­­­­­­­­­­­­­­­­­­­­­­­ery­­: The E&J Gallo Winery. The city and its surrounding environs are within the vast San Joaquin Valley – a fertile area which is home to a very large agricultural industry. Founded in 1870, Modesto was a railroad stop connecting Sacramento to Los Angeles.
It is also home to a family-owned HVAC company called Bailey's Heating and Air, Inc. Mitch Bailey is the second-generation owner of this residential-focused company that achieved gross sales of $3 million in 2021 and is on its way to surpassing that in 2022.
According to Bailey, the company was started by his father in 1976 after he retired from the military, then moved back to Modesto from Texas.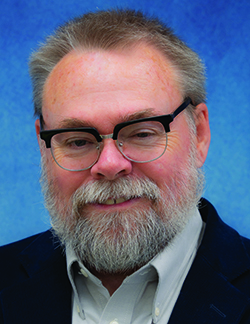 "In those days," Mitch Bailey says, "the company focused mainly on refrigeration in the new construction market. I was 14 or 15 years old at the time. My dad would pick me up after school, drop me off at a job site, and I'd install ductwork. Then he'd pick me up when the sun went down."
Some Bailey Company History
Bailey says he grew up in the business as an employee with no special privileges. By taking on more responsibilities, he slowly began moving up the ladder. During the 1980s, 90s, and early 2000s, the company averaged 2,000 HVAC installations in new construction homes each year. In 1992, he bought the company from his father.
"We also did residential add-on-replacement and service on existing homes, but that was never our main concern. After taking over, I got out of the refrigeration business altogether and concentrated on residential new construction and residential add-on-replacement and service."
He says that the commercial refrigeration business required extremely long hours that often started at 3 AM because a walk-in freezer was down.
"The client would lose food product if we weren't there before they opened. Then those same techs had to put in a full day. That was too much stress on them and me. In the mid-2000s we left residential new construction and changed our focus to residential service and replacement, which remains our focus today," Bailey says.
The Company Today
Today Bailey Heating and Air employs 19 people, including six full-time service technicians, four installation techs, and four office personnel. They also operate their own sheet metal shop supporting the company's field teams.
"I also have an installation manager who is an all-around person who can do pretty much anything needed."
With 16 vehicles on the road, Bailey says the company does around $3 million in gross sales, 60% of which is residential retrofit and replacement work. He says they still do some (less than 2%) new construction, mostly in the custom home industry. The rest is all service work.
Bailey Has a Philosophy Based on Training
Bailey explains that the changes he implemented could not have happened if it wasn't for his focus on learning and training.
"I believe we, as HVAC contractors, do a great disservice to our customers if we put technicians in the field without the best knowledge and skills. The only way we can avoid this is to train them. It's plain and simple."
Click Below for the Next Page: