Cracking the Code Weekly Show
"The Right Process Promises Consistent Results"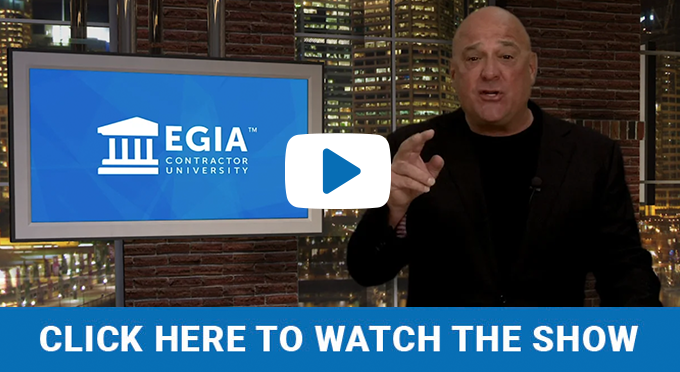 Random activities lead to random results. To guarantee consistent results that work toward your company's goals, you have to implement processes that ensure consistent activities.
This week, Weldon Long explains his tried and true "RISC" process, a system designed to help anyone approach sales opportunities in the best possible way to improve their close rate. Plus, Gary Eleks and Drew Cameron join the show to discuss technician sales training processes and how to get more customers financing.
All that and more, in this week's episode of Cracking the Code, the latest in a multi-part series on building better service techs! Watch the show now at EGIA.org/Alliance-Show, before it enters the EGIA members-only archive on April 14th.