[et_pb_divi_atm _builder_version="3.8″ text_orientation="center" background_color_gradient_type="linear" background_color_gradient_direction="1px" background_color_gradient_direction_radial="center" background_color_gradient_overlays_image="off" text_font_size_tablet="51″ text_line_height_tablet="2″]
Cracking the Code Weekly Show
'Program Your Thoughts for Success?
[/et_pb_divi_atm]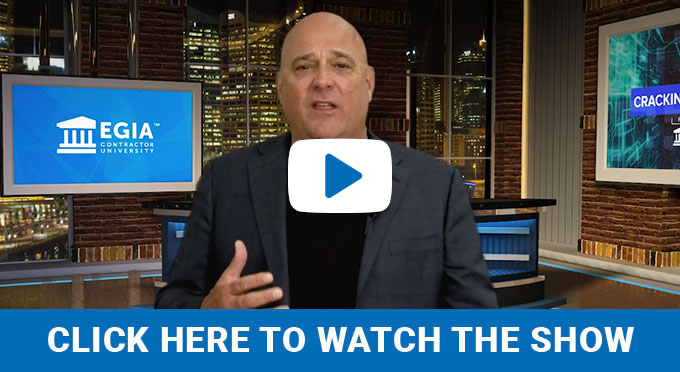 When summer brings in the busy season and its associated spike in leads, the proper mindset can make all the difference between closing sales and losing them entirely.
On this week's Cracking the Code, Weldon Long explains how you can actually program your thoughts to align them with your goals — and put you on the track to success and increased profits.
Plus, the case for using affirmations, the importance of personal accountability, and a roadmap to cut down on callbacks!
Watch the show now at EGIA.org/Alliance-Show, before it enters the EGIA members-only archive on July 2nd.