[et_pb_divi_atm _builder_version="3.17.6″ text_orientation="center" background_color_gradient_type="linear" background_color_gradient_direction="1px" background_color_gradient_direction_radial="center" background_color_gradient_overlays_image="off" text_font_size_tablet="51″ text_line_height_tablet="2″]
Cracking the Code Weekly Show
'Driving Revenue with Promos During Slow Seasons, Part 2?
[/et_pb_divi_atm]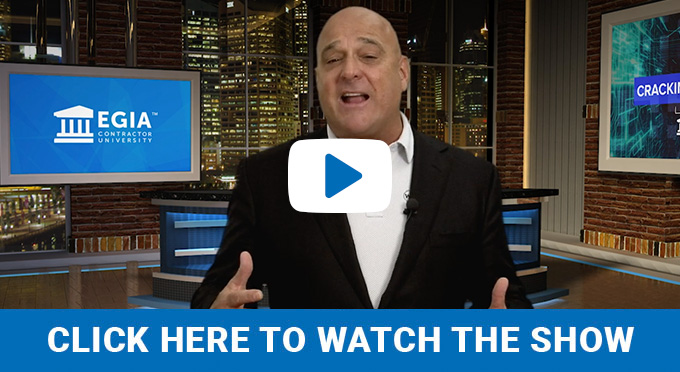 All too often, organic business comes screeching to a halt when the busy season ends. So how can companies flatten the seasonal curve and drive revenue during the slow seasons? Promotions.
Gary Elekes is back with us this week, continuing the conversation on how to drive more offseason revenue using promotions ' and, just as importantly, how to fit those marketing activities into the budget. Plus, where is the industry going in the next five years? What trends need to be anticipated? A panel of experts tackles that one in the Q&A section.
All that and more, on this week's episode of Cracking the Code!
Watch the show now at EGIA.org/Alliance-Show, before it enters the EGIA members-only archive on November 26th.