[et_pb_divi_atm _builder_version="3.6″ text_orientation="center" background_color_gradient_type="linear" background_color_gradient_direction="1px" background_color_gradient_direction_radial="center" background_color_gradient_overlays_image="off" text_font_size_tablet="51″ text_line_height_tablet="2″]
Cracking the Code Weekly Show
'Mindset to Capitalize on the Summer Rush?
[/et_pb_divi_atm]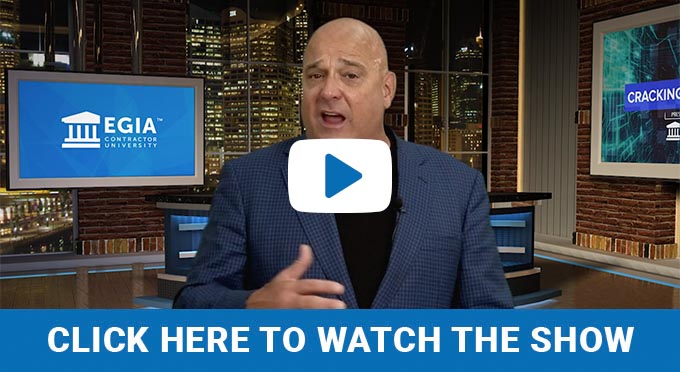 Most contracting businesses are turned up to 10 during the summer, when every customer wants their system serviced or AC installed. That means that your mindset ' as well as the mindset of your entire company — needs to be turned up up a notch, too.
In this week's Cracking the Code, New York Times bestselling author Weldon Long explains how the proper mindset is the first step to maximizing profits during the summer business season. Plus, how you can adapt Weldon's acclaimed selling program to commercial sales, and much more!
Watch the show now at EGIA.org/Alliance-Show, before it enters the EGIA members-only archive on June 25th.