[et_pb_divi_atm _builder_version="3.17.6″ text_orientation="center" background_color_gradient_type="linear" background_color_gradient_direction="1px" background_color_gradient_direction_radial="center" background_color_gradient_overlays_image="off" text_font_size_tablet="51″ text_line_height_tablet="2″]
Cracking the Code Weekly Show
'Exceeding Customer Expectations?
[/et_pb_divi_atm]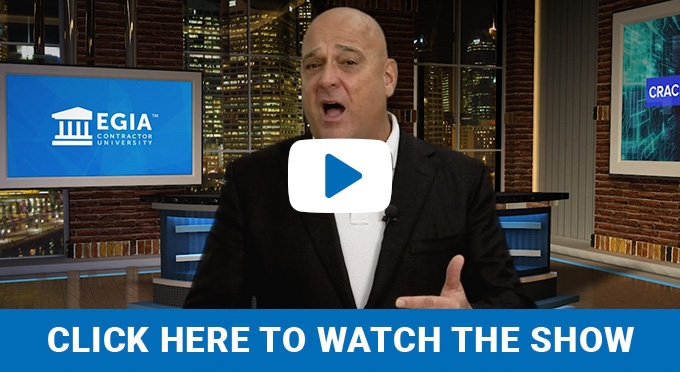 Meeting customer expectations is no longer enough. Every one of your competitors can ' and just might ' do that same thing. To set your company apart, it needs to exceed those expectations at every single opportunity. On this week's Cracking the Code, Weldon Long and Gary Elekes layout strategies that promise the homeowner has a flawless customer experience every single time.
Plus, in the Q&A section, ideas about what financing options to offer — and how to incorporate them into the sales presentation ' and how and why to spiff salespeople and techs. All that and more, on the latest episode of Cracking the Code
Watch the show now at EGIA.org/Alliance-Show, before it enters the EGIA members-only archive on November 12th.