Personalize Your Summit Experience!
NCI's High-Performance HVAC Summit has become the gathering place for Performance-Based Contractors from across North America. It's the only event of its kind completely focused on selling and delivering High-Performance HVAC systems. This year, it's personal.
This conference is open to the entire industry. Summit is a welcoming gathering of like-minded people who are open and willing to share with their fellow performance-based professionals.
This year we decided to do things a little differently. We created a breakout session approach where each topic area will have three options. It's personal in that you can design your own experience using the following:
Novice – Choose this level if you're just beginning to learn the specific discipline.

Practitioner

– This stage is for attendees who have begun practicing these skills,
and want to take it up a notch – or just need a refresher

Mastery

– Choose this option if you're already proficient in the specific area,
and are ready for the next level.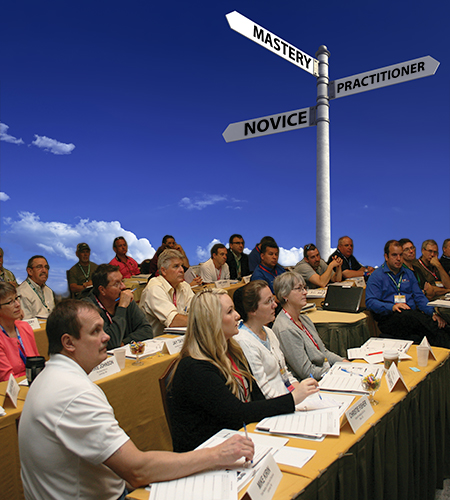 This new conference design lets you choose sessions based on where you are today. For example, you may need a Novice session in some areas, while in others, you may be ready for Practitioner or even Mastery level training – you choose!
It's Personal: Be Sure to Bring Your Key People
With the three different levels of sessions available, there will be 18 different break-out workshops to choose from! With so many breakouts, we recommend you bring at least 3 people this year. Be sure to check out our special 3-Pack offer!
Visit the Summit Week website at GoToSummit.com to reserve your seats for what is shaping up to be the best Summit ever. Seats are limited this year and going fast, so don't delay. Register for Summit 2021 today—and take your High-Performance HVAC business to the next level!
SPECIAL EVENTS
Welcome Reception & Celebration:
Meet up with old friends and make new ones at this Welcome Extravaganza. Join your fellow Contractors from across North America to celebrate our industry's resilience during the tough times of the past year.
NCI Partners Reception and Trade Show: Our Partners help make this conference possible. Show your appreciation by attending the trade show events. You might find that next great product or idea!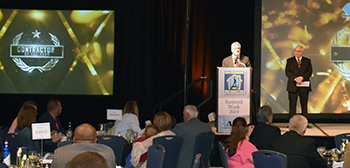 Idea Meeting: All contractor attendees are invited to this two-part event where each participant can propose one or more ideas in lead generation and sales. Don't forget to bring your ideas and the $20 entrance fee. The best ideas split the pot for great cash prizes!
NCI Partners Educational Sessions: Pick from several special sessions hosted by NCI Member Rewards Partners. Topics will range from new HVAC technologies to software to business improvement seminars.
Awards Banquet: This long-standing tradition is one of the highlights of every Summit. Join us in honoring the best of the best High-Performance HVAC contractors. You may be one of them!
Click Below for the Next Page: