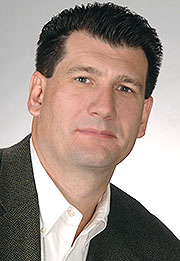 Any service and replacement HVAC company is a great business to own and operate, but a High-Performance contracting firm has so many differentiating aspects that it can truly be a dominant force in any marketplace.
Managed correctly, there are great profits to be realized and due to air upgrades, duct renovations, and equipment replacements. There always is the opportunity for larger dollar (and high gross profit margin) invoices. Perhaps equally as important, with comfort expectations today, there is no chance the need for your services will end anytime soon.
Like any small business, it is just a good practice to maintain a line of credit or access to money loans to capitalize acquisitions. It can be used for buying another company or to invest in growing your business. Such capital infusions can help when you need more trucks for your duct renovation crews. Or if you plan to expand into Performance-Based Contracting?. It can also be used for equipping techs with the best tools and instruments necessary to do their jobs.
Why Don't Banks Like Making Loans to Contractors?
The fact that traditional banks are not clamoring to lend to HVAC companies is surprising. Or is it? Traditional banks lend money and secure their loan in the form of collateral. If your business is unable to pay back the loan, the bank gets the collateral. This is where the challenges start.
'Unlike a conventional bank loan, an SBA loan has more lenient terms, aligning with their Mission to expand business ownership and create jobs.'
Having been inside hundreds of HVAC businesses, I've found one consistent characteristic: Most contracting firms do not have much in the form of collateral. For this reason, traditional bankers tend to shy away from loaning to HVAC contractors.
But what if there was a bank that did not rely on collateral to secure a loan. Let's say the bank offered some type of guarantee to reimburse your creditors if your loan went bad. If this was the case, banks would be able to lend based on cashflow and not collateral. But who will step up and guarantee loans like this?
The answer is the U.S. Small Business Administration (SBA).
The SBA and SBA Loans:
An SBA loan is guaranteed by the Small Business Administration. This enables banks to lend to small privately held businesses up to five million dollars. An HVAC contractor who applies for an SBA loan is NOT borrowing directly from the government. The SBA only guarantees (insures) bank loans to small businesses that meet the SBA's size criteria for that industry. It is this guarantee that makes the HVAC industry bankable. This applies to all contractors ' both High-Performance and non-High-Performance.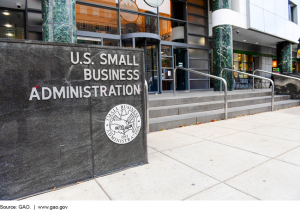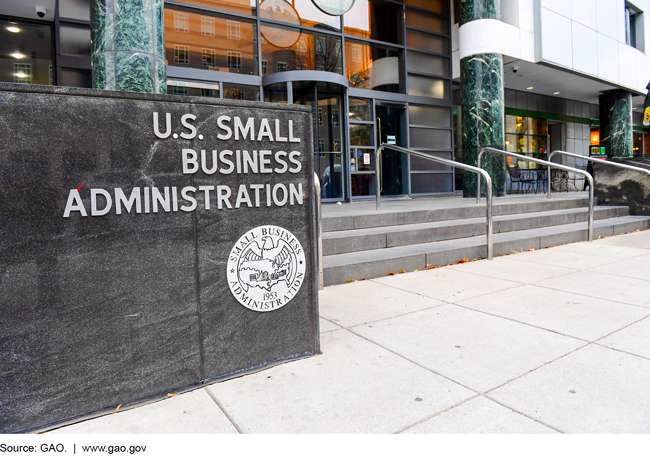 As a borrower, you work with a bank approved by the SBA to make this type of loan. Does your business qualify for such a loan? The size criteria for a business is that it produces $15 million or less in sales.
Even if your company is doing more than that, there is an alternative size standard under which you can qualify for an SBA loan.
What Can You Use SBA Loans For?
Unlike a conventional bank loan, an SBA loan has more lenient terms. This aligns with the SBA's mission to expand business ownership and create jobs. Terms are generous, up to 10 years for a business acquisition or working capital. You can even get up to 25 years for a transaction involving real estate.
There are no bank covenants that will restrict your business's growth as long as the loan is paid back as agreed.
You can use SBA loans to acquire a business as an existing HVAC company looking to buy a competitor. Or as a general manager who has been the identified successor to the current owner. You can also use these loans to refinance existing business debt, to purchase equipment, or for working capital.
Furthermore, contractors can use SBA loans for real estate for your new headquarters, or satellite location. Or you can use them to add on to your existing property. Applicants must be able to demonstrate they will use the loan for a sound business purpose.
Key Differences Between SBA and Conventional Loans
The key difference is that an SBA loan does not require business assets or the owner's personal assets to be enough to fully secure the loan. It relies on the character and resume of the owner/guarantor. It also relies on the ability of the business to operate successfully.
SBA loans look for historic financial statements to demonstrate the strength of business cash flow to meet all proposed and existing debt payments while continuing to pay the owner a comfortable salary.
This is important for an HVAC business without enough assets, like real estate or equipment, to secure a traditional loan.
An SBA loan provides the opportunity for businesses with the cash flow, but not necessarily the collateral, to secure funding to grow. This also means that your son or daughter, for example, who worked his or her way up through the business from technician to general manager, can now possibly purchase the company from you without necessarily having the personal assets to fully secure the loan.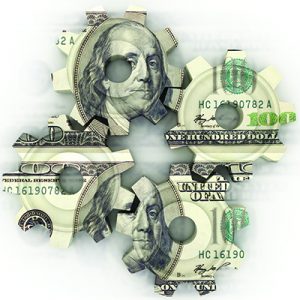 This is a major plus. Up until now many owners of HVAC companies had to carry a seller's note to complete the sale. Sellers now have the option to sell and receive all or most of the sale proceeds upfront. No needto wait 10 years and cross their fingers that the buyer pays them back.
Handling SBA Paperwork
Many banks may offer SBA loans but are not efficient at handling the paperwork. They often do not truly understand the variables involved in SBA financing and loan purposes. Banks that specialize in SBA lending can reduce the time it takes to secure an SBA loan. This expertise is comparable to the Performance-Based expertise your business may have.
One such bank recently selected our industry as a prime industry to lend to. They are Live Oak Bank headquartered in Wilmington, NC. Live Oak Bank specializes in SBA loans and has developed expertise in facilitating the process. So much so that the bank was the top SBA 7(a) lender by volume for Fiscal Year 2018.
For HVAC contractors looking to acquire a local competitor, expand to a new business line, or redefine their service area, an SBA loan is a great tool to use to purchase a business and an 'arrow in your quiver.'
Brandon Bolen, who leads the Service Contracting Group within Live Oak Bank stated, 'Live Oak is very excited to be lending to HVAC service contractors. We travel all over the country to visit with our customers prior to their loans closing and it has been great as each contractor talked about expansion ideas they had and, for one reason or another, was just out of their reach. Now, these opportunities are absolutely within their reach.'
Game Changer
Having personally been active in valuing, buying, and selling HVAC businesses for more than 20 years, the availability of an SBA loan from a bank that understands HVAC industry, but also has the ability to process loans on a timely basis is a game-changer.
If you are contemplating expanding your business to move into Performance-Based Contracting and need a loan to do so, or need a working capital loan to purchase a building, and so on, strongly consider an SBA loan.
Brandon Jacob is recognized industry-wide for his experience and knowledge in business valuations, mergers, acquisitions and the ability to help contractors with successful exit strategies. He speaks on this topic throughout the HVAC industry and has published many articles on the valuation of air conditioning and plumbing businesses. Brandon Jacob is the principal at Contractors Financial Opportunity, LLC in Houston, TX. He can be reached by phone at 713-443-8311 or email at brandon@contractorscfo.com.