The thought of HVAC contractors as "marketers" is still a foreign concept for many today. This belief is true, especially among smaller businesses with an owner mindset that price drives sales and volume drives profits.
So much information is available from the HVAC trade press, marketing gurus, and consultants that soundly put those ideas to shame, but for whatever reason, many contractors remain dogged in their desire NOT to market.
But the fact is, EVERY business needs marketing. Before Owens entered the residential business in 2000, we did some marketing for our commercial business. I've always thought our strengths in commercial HVAC were due to the "feet on the street." On the other hand, residential is all about making the phone ring. Marketing is vital for a residential HVAC business.
Stepping Up Our Marketing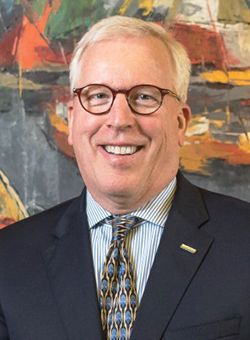 Back in the 1990s, our company stepped out. I attribute this to two factors; my late brother Jim earned his MBA from Kellogg School of Management, and my younger sister Catherine worked for Time Warner.
With Catherine's help, we developed a campaign where we could insert our ad into major publications like Time, Newsweek, and Sports Illustrated. These publications were able to place regional advertising in issues delivered to our area. People were surprised to see Owens ads alongside major national brands. Whether this did any good in terms of lead generation is hard to tell.
My brother Jim created a campaign around the CFC issue in the mid-1990s. The campaign included different print ads, seminars, and even a radio spot. Again, we could gather empirical evidence that these efforts generated increased leads and sales.
Today, any smart marketer will tell you that it's hard to correlate ads and business increases directly.
When our company entered the residential business, Jim knew we had to do something. So, we tried almost everything from mailings, to inserts in local newspapers, to a full-page ad in the yellow pages, to the tune of about $70,000!
Television Advertising Turns the Tide
Fast forward to 2015, when I met John Lonsbury (Lonsburyconsulting.com), an Emmy-nominated creative director and marketing strategist who talked us into doing TV ads. He had a lot of experience in writing and producing ads. So off we went. This time we had an easy way to track where leads came from. When people called in, we'd ask them how they came to call us. We then coded the work order as a TV-generated lead, giving us some empirical data to measure.
Click Below for the Next Page: