Winners include:
Small Contractor of the Year — Dean Heating & Cooling, Athens, OH
Medium Contractor of the Year — Hearn Plumbing & Heating, Madison, OH
Large Contractor of the Year — Aire Rite, Huntington Beach, CA.
In addition, NCI recognizes individuals for their contributions to the Performance-Based Contracting™ industry. These awards and the winners include:
David Debien Award for Technical Excellence — Kent Donnelly, Tetra Mechanical, Simi Valley, CA
John Garofalo Implementation Excellence Award — Vic and Amy Updike, Masterworks Mechanical, Craig, CO
Scott Johnson Training Excellence Award — John Boylan, Lakeside Service Co., Brighton, MI
High-Performance Sales Excellence Award — Mike Hyde, of Hyde's Air Conditioning, Indio, CA
Industry Partners Award — Rodney Koop and John Ellis, The New Flat Rate, Dalton, GA.
The highest award NCI gives out recognizes a contractor who is a strong supporter of NCI and its mission, who implements all aspects of NCI's methods of service, sales, and installation, and who goes above and beyond when it comes to advising NCI regarding ideas, energy, and time.
This award is the Chairman's Award, and this year's recipient was Greg Vickers, GV's Heating and Cooling, Glenville, IL.
Mark Your Calendars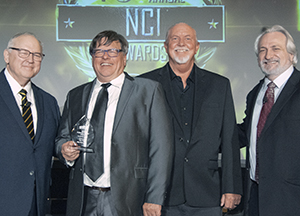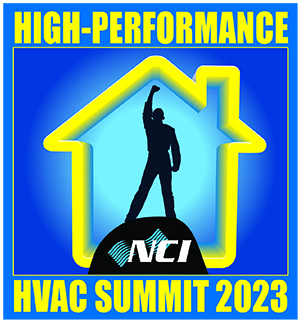 Mark your calendars for April 16-20, 2023. That is when Summit 2023 happens. The High-Performance HVAC Industry will descend upon the Ozark mountains at the Chateau on the Lake in Branson, MO.
Stay tuned for more information on pricing and registration.
The National Comfort Institute (NCI) is the nation's premier Performance-Based training, certification, and membership organization focusing on helping heating, air conditioning, plumbing, and electrical contractors to grow their businesses and become more profitable. To date, the organization has trained and certified more than 28,000 industry professionals in various disciplines, including system diagnostics and design, indoor air quality, air balancing, carbon monoxide analysis, and combustion efficiency. To learn more, please visit the NCI website at www.nationalcomfortinstitute.com.