The days and nights of every HVAC contractor are filled with challenges and concerns that include business worries, technical evolution, legislative changes, environmental issues, and more. Add to that the acute shortage of technicians and how to attract younger people into the industry.
During the 2022 High-Performance HVAC Summit held in Scottsdale, AZ, in March, the editorial team of this publication sat down with several key National Comfort Institute (NCI) partners. The goal was to talk about the importance of the high-performance approach and share ideas on everything from why they team up with NCI to helping contractors overcome issues.
This was the first time we held a round table event during Summit, and we wanted to share the results of these candid conversations with you, our readers.
Participants included:
The conversation began with us asking our partners what high-performance means to them and why.
The Importance of High-Performance
HVAC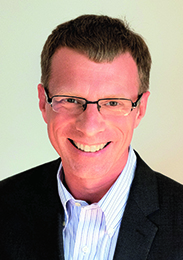 Robin LeBaron: For Pearl Certification, our goal is to help improve the US housing stock. Four-fifths of the U.S. housing stock was built more than 20 years ago. If you think that's before the era of modern code, you can see how much room there is for improvement.
What we want to push is having the best improvements possible. In that sense, we see our partnership with NCI as foundational. Why? Because NCI is driving where the entire contracting industry should go but is not there yet.
Chad McAllister: From a distribution point of view, our mission is to grow our sales, not warranty claim issues. We want to work with High-Performance HVAC contractors who know how to install equipment properly and understand the need to test those installations to ensure they are working correctly, delivering the comfort consumers want, and saving energy.
We see the training and the approach to selling highly performing systems that NCI espouses as a big plus for our contractors, their customers, and us.
Colleen Keyworth: We work with contractors to improve the digital aspects of their business, marketing, and technical best practices.
Around 80% of this industry consists of smaller contracting companies that won't grow without these best practices. Everybody wants to find that silver bullet, but they don't have the craft of contracting down well. That's part of a growth problem.
For Online Access, having a partnership with an organization like NCI that values training, building the craft, and providing those resources is very important.
Rodney Koop: To me, high performance means knowing how to do the right thing for consumers and having fully educated technicians in their trade. Without understanding this, contractors are less craftsmen and more laborers.
At The New Flat Rate, Inc., we understand that we are at odds with much of the industry. Too many contractors don't understand the importance of how to price their work properly. Many don't even care. There is much lip service regarding the truth and quality of how well systems operate. That has to change.
Click Below for the Next Page