National Comfort Institute (NCI) & Pearl Certification Join to Help U.S. Homeowners Find Outstanding HVAC Contractors
?Cleveland, OH and Vienna, VA – The National Comfort Institute, Inc. (NCI) recently announced a partnership with Pearl Certification, a national third-party organization that certifies high-performing homes across the U.S. The two organizations will work together to help high-quality HVAC contractors educate homeowners on the value of performance-tested equipment.
'Consumers are often surprised to learn that most heating and cooling systems in the U.S. don't provide the comfort and energy savings they should,' said Dominick Guarino, CEO of NCI. 'NCI is delighted to partner with Pearl to help educate consumers about this problem and how to solve it.'
In fact, NCI trains HVAC contractors in 'performance testing.' This means conducting measurements that confirm an HVAC system's proper installation. It also helps confirm the system functions as designed. In other words, without proper installation and testing, HVAC systems often waste energy. That means the systems may create health and comfort problems instead of solving them.
The Pearl Connection
'Through our new partnership, Pearl will invite NCI member contractors into the Pearl Advantage Network,' said Pearl President and COO, Robin LeBaron. 'Contractors in the Network can use Pearl Certification Reports to help their customers understand the value of quality work and performance testing, and to enable their customers to recapture some of their investment in high-performing HVAC systems.'
For example, Pearl's Certification Reports showcase performance-tested HVAC systems. This provides homeowners with full documentation about their home's equipment and how it performs.
The reports may additionally help the seller capture some or all the value of their investment in high-performing equipment by showcasing this equipment and its benefits to potential buyers.
The Pearl Advantage Network targets high-quality residential contractors. That is why Pearl invites only the top 5% of contractors in a region into the network.
'Pearl recruits contractors who invest in their employees' knowledge and skills,' said Pearl CEO Cynthia Adams. 'NCI's training and certification is the perfect example of that kind of investment.'
Pearl Certification was founded by energy efficiency and residential construction experts. Their goal is to develop a simple way to help homeowners make their homes more comfortable, healthy, and energy efficient. Pearl also works closely with real estate agents and appraisers so energy efficiency improvements are visible and add value to the home. This means when marketed properly, Pearl certified homes sell for a 5% premium, according to an independent study authored by appraisers.
The Culture Connection
Finally, NCI is focused on helping contractors develop a culture that enables them to be more successful and profitable. It also enables them to ethically and passionately serve customers. They do this this by providing contractors with the proven technical and business knowledge, tools, training, support, and systems. Why? Because these are all needed to successfully implement Performance-Based Contracting? . Because NCI's ultimate goal is to help its customers provide their customers with high quality service, installation, and system renovations to keep their homes and HVAC systems safe, healthy, comfortable, and energy-efficient.
Pearl Certification is a national firm that provides third-party certification of high-performing homes: homes with 'performance assets' that make them healthy, safe, comfortable, energy and water efficient. For more information, visit https://pearlcertification.com/.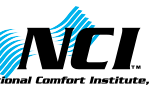 National Comfort Institute, Inc. (NCI) is an organization that provides heating, air conditioning, plumbing and electrical contractors with a focused offering of training, services, and tools to help them improve their businesses, differentiate themselves, grow, and become more profitable. For more information, visit https://www.nationalcomfortinstitute.com/