Cracking the Code Weekly Show
?Getting Pumped for 2019!?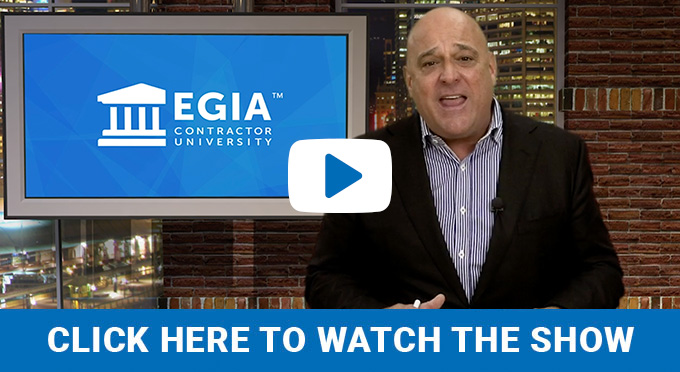 New year, new heights to reach. So what needs to happen to make sure that your business is set to have its biggest year ever in 2019?
This week, Weldon Long explains how to pull off that very feat. Hint: It starts with ongoing training and keeping that "new year" feeling throughout 2019.
Plus, a segment on how to select the right equipment brand for your business, and much more, on this week's episode of Cracking the Code!
Watch the show now at EGIA.org/Alliance-Show, before it enters the EGIA members-only archive on January 7th.