One of our favorite events that we look forward to every year is participating in our local home shows. From the beginning, we wanted our company to be a part of the community. At first, we sponsored art events and youth sports teams. In those days, we didn't have an actual budget for marketing. These sponsorships were a great way to promote our company at a reasonable cost, and we have displayed sponsored team photos in our showroom from 1984.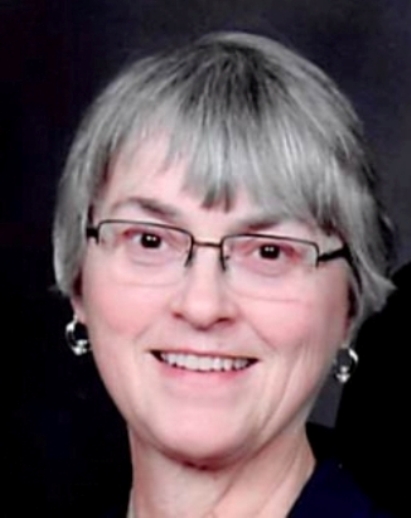 Another inexpensive way to be part of the community is to participate in home shows. Also, from the start, we decided NOT to focus on making sales at the shows. Instead, we wanted to be more educational with respect to the products and services we offer.
Working Displays to Demonstrate System Performance
Initially, we were like every other HVACR contractor with static displays of furnaces and air conditioners. Now that we are a High-Performance HVAC Contractor™, we display an operating HVAC system with test ports and faults.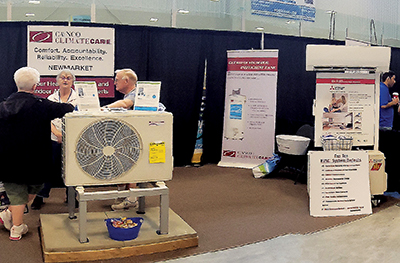 Ribbons tied to the 'ductwork' act as streamers to demonstrate airflow. The movement of the ribbons helps capture the attention of those who pass by our booth. This often leads to discussions with attendees about what being a high-performance contractor means. We explain how Canco doesn't install boxes — we offer solutions that ensure our customers get "the safest, healthiest, most comfortable, and energy-efficient system possible" (Thanks, David Holt).
We also invite attendees to see what a simple "test" on the equipment can tell about how well a system operates. We demonstrate how results are similar to having their blood pressure taken by their doctor (Thanks, Rob Falke).
With these live setups in our booth, our team can demonstrate problems caused by blockages in the return air and how we can improve airflow by installing a proper air cleaner/filter.
Team members working in the booth encourage people to perform the 'test' themselves using a manometer (not an electronic one) to see the effect of changing the display's dampers.
At Canco, we want our staff to all help work the booth. That includes our technicians. Existing customers relate to them; many recognize the tech who visited their homes. Potential customers are less intimidated by asking techs questions as opposed to talking with a "salesperson."
Marketing and Promotion
In addition to working HVAC equipment, we include a computer monitor that exhibits before-and-after pictures of jobs our company performed. The team in our booth can make appointments then and there for sales, maintenance, or service.
Click Below for the Next Page: