NCI and Sauermann Group Announce New Partnership
National Comfort Institute (NCI) and Sauermann Group are pleased to announce a new Partnership to provide tools and instruments to the HVAC and building performance industries. As a result, Sauermann joins the ranks of partners in the NCI Member Rewards Program and will join the NCI team in Branson, MO, as part of the High-Performance HVAC Summit 2023.
According to Dominick Guarino, President and CEO of NCI, Sauermann has developed a unique family of combustion analyzer kits explicitly designed to match NCI's combustion and carbon monoxide safety training. He says the analyzer included in these kits can independently measure draft and CO in one spot while also measuring draft in a second spot using a second probe.
The NCI Si-CA 030 and 130 combustion analyzer kits are custom kits used by trainers of NCI's Combustion Performance and CO Safety classes. They will be sold exclusively through an NCI-branded page on the TruTech website at ncilink.com/Sauermann. NCI members and students can purchase NCI specialty products, tools, and instrument packages at a special member discount.
As part of this partnership, effective immediately, NCI will no longer directly sell tools and instruments through its own website.
However, NCI will continue selling resale products and proprietary support materials, including CO Monitors, Duct Saddles, clipboards, labels and tags, and brochures, through its website. They will also continue to sell hats, shirts, mugs, and other NCI-branded products through their Swag Store.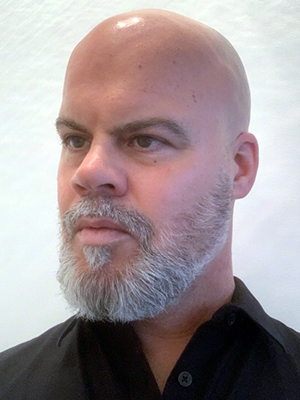 "We look forward to a long-term relationship with the team at Sauermann as we work together to help industry professionals become advanced craftsmen in their trade," Guarino adds. "Sauermann supports NCI's efforts by understanding what our students need and continuing to develop products that match what students learn in NCI training."
Tyler Nelson, Instrumentation & Industrial Sales Manager, Sauermann Group, says, "We are very flattered to be able to provide our analyzers to NCI. We realize they can choose anyone's tools. They heavily researched and thoroughly tested different instruments and ultimately chose Sauermann.
"This is one of the greatest endorsements anybody in the combustion instrumentation business can get. This is like being on American Idol, winning it, and then getting a record deal! We are very excited about this relationship and look forward to evolving it, improving our products, and providing even greater value to the HVAC Industry."
Tyler, a former HVAC contractor, knows the value of high-end technical training. "I sent my technicians to NCI training over the years and found they weren't the same tech when they got home. After taking NCI training, they often came back with a vested interest in the success of our company. They no longer considered themselves employees. They saw themselves as stakeholders."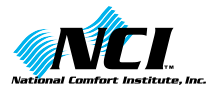 National Comfort Institute is the nation's premier High-Performance HVAC training, certification, and membership organization focused on helping heating, air conditioning, building performance, and plumbing contractors to grow their businesses and become more profitable. The organization has trained and certified more than 30,000 industry professionals in various disciplines, including system diagnostics and design, indoor air quality, air balancing, carbon monoxide analysis, and combustion efficiency. To learn more, please visit the NCI website at www.nationalcomfortinstitute.com.
Sauerman Group is a 45-year-old manufacturer of detection, measurement, and indoor air quality control instruments. The company designs, manufactures, and sells their products to the industrial and HVACR markets. Headquartered in Belgium, this company has facilities on three continents: North America, Europe, and Asia. With 12 sites, including four production plants, Sauermann employs more than 400 people. Sauermann products are sold through TruTech Tools on their website at www.trutechtools.com