NCI and TruTech Tools Announce New Partnership
National Comfort Institute (NCI) and TruTech Tools, Ltd. are partnering to provide tools and instruments to the HVAC and building performance industries. As a result, TruTech joins the ranks of partners in the NCI Member Rewards Program and will join the NCI team in Branson, MO, as part of the High-Performance HVAC Summit 2023.
As part of this partnership, effective immediately, NCI will no longer directly sell tools and instruments through its own website. Instead, they will link to an NCI-branded page on the TruTech website at nclink.com/trutech. Through this NCI-branded store, NCI members can purchase NCI specialty products, tools, and instrument packages at a special member discount.
NCI will continue selling resale products and proprietary support materials, including CO Monitors, Duct Saddles, clipboards, labels and tags, and brochures, through its website. They will also continue to sell hats, shirts, mugs, and other NCI branded products through their Swag Store.
This partnership will also benefit students attending NCI training classes. Students will receive special discount codes for their TruTech purchases.
In addition, TruTech, which recognizes NCI as an industry leader in advanced high-performance training, will promote its advanced technical training on the TruTech website. TruTech will be featured on NCI's website as an industry partner.
"We look forward to a long-term relationship with the team at TruTech as we work together to help industry professionals become advanced craftsmen in their trade," says NCI CEO Dominick. "TruTech is a strong supporter of our training, and they see it as instrumental to raising the bar in the HVAC industry. We both see the High-Performance approach as a tremendous value to the industry and want to support its advancement."
Bill Spohn, president, CEO, and co-owner of TruTech Tools, says, "Since I first met Dominick Guarino and Rob Falke in the mid-1990s, I've been impressed with their technical approach to training. I believe that NCI has a terrific mission to help HVAC contractors and their technicians and installers become professional craftsmen. TruTech has a parallel mission to help provide the tools, access to education, and training to help contractors do better work. What a perfect harmonization for TruTech to focus on the tools while NCI focuses on education and training.
"Our mission and purpose is to help technicians create better environments for people by using our niche to provide HVAC and building performance tools and best practices. We look forward to this relationship blossoming as we move forward."
---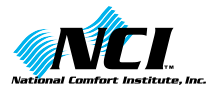 National Comfort Institute is the nation's premier High-Performance HVAC training, certification, and membership organization focused on helping heating, air conditioning, building performance, and plumbing contractors to grow their businesses and become more profitable. The organization has trained and certified more than 30,000 industry professionals in various disciplines, including system diagnostics and design, indoor air quality, air balancing, carbon monoxide analysis, and combustion efficiency. To learn more, please visit the NCI website at www.nationalcomfortinstitute.com.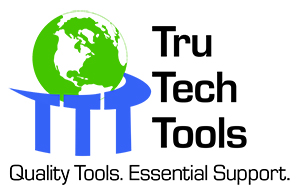 TruTech Tools Ltd is a leading distributor of energy auditing, HVAC, combustion, and emissions testing equipment, gas detectors, moisture meters, thermal imaging cameras, and more. Their mission is to help contractors solve their customers' problems by helping them understand how, when and where to make measurements using a hand-picked array of the best products enhanced with free webinars, training materials, downloads, and guides with written and telephone support. Visit their website at www.trutechtools.com.
CLICK Below to Learn About NCI's New Partnership with The Energy Conservatory: