BREAKING NEWS: NCI Summit 2020 Is Rescheduled
In case you haven't heard, National Comfort Institute's 2020 High-Performance HVAC Summit is moving to September 1, 2020. We all understand how meetings across the U.S. are canceling due to the fast-spreading of the Coronavirus. In fact, travel, in general, is being discouraged. So, after much consideration, NCI decided to get ahead of the situation and postpone the annual meeting.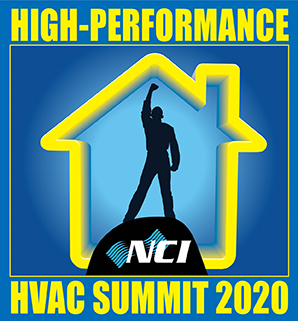 With that in mind, Summit will be held at the same location 'the We-Ko-Pa Resort in Scottsdale, AZ ' from September 1-2, 2020. By moving to these new dates, we can be sure attendees, partners, and staff all have a more successful and safer experience. The hotel management has agreed to move our group to these new dates at the same rates.
If you have made reservations at We-Ko-Pa for April, they have been canceled. The new dates are already available on our reservations page, please click ncilink.com/Summit2020Hotel to reserve your rooms.
If you are already registered for Summit, your NCI team will move your registrations to the new dates and send you an updated confirmation. You do not need to re-register. If you haven't registered, you can register HERE: ncilink.com/Summit2020Reg, at our EarlyBird rate.
As a special thank-you, if you register by April 15th, NCI is offering four months of our online Trailblazers Coaching Live program at ncilink.com/TrailBlazeCoaching (a $400 value) with your Summit registration at no additional cost! The four-month coaching program starts on the first Friday in May.
Just register before April 15th and call us at 800-633-7058. Ask for your customer care representative and let him know that you have registered for NCI Summit 2020 and want to take advantage of this special offer.
See you in September!
Click Below for Next Story: