Over the last two or three years, our business has seen significant change. From pandemics to supply chain issues and inflation, much has changed in our world. Though that sounds negative, we were blessed by incredible growth during shutdowns and the adaptation of a work-from-home culture across the country.
In fact, we grew from $9.9 million in sales in 2018 to $13.1 million in September 2022, and we are well on the way to achieving forecasted sales of roughly $17.1 million for the year. Such growth requires adding more field service and installation technicians to continue providing the same level of service we are known for in our markets.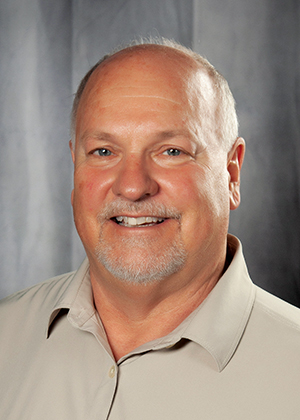 We attribute these growth numbers to our company focus and culture. Three to four years ago, our residential installation business would have been around 35% of total revenues, and commercial would have been at 46%. Our focus back then was on commercial construction. But that is a time-consuming piece of business that requires a lot of dedicated manpower.
Then, in March of 2021, Getzschman Heating, LLC, merged with a national company called Turnpoint Services, and that revitalized our focus on growth. Turnpoint focuses on training employees and company growth. They believe you can't have that without culture and philosophy in your business. Lack of training, in my experience, negatively affects productivity, profitability, and morale. So, this merger was timely and an excellent fit.
With their help, we refocused on growing our residential installation and service division. That allowed us to reverse those gross revenue numbers and increase profits. The result of that move is that today, our business is 46.5% residential replacement business. Commercial and residential new home construction is 39% of our gross, and commercial/residential service is 14%.
Quite frankly, this kind of change required us to train. You need more people available to do those installs.
Getzschman Training and Culture
We have always focused on training. It's built into our culture and manifests itself in something we call our "G-Verify" approach to business. This concept is part of a marketing campaign that pushes fast and reliable service and backs it up with measurable and verifiable diagnostics.
At Getzschman, this differentiator sets our company apart from competitors. It requires technicians to be highly trained in what we call 'G-Verify System Efficiency Diagnostics.'
We talk about G-Verify all the time — in our marketing, sales (through our comfort advisors), and our technicians. By the way: we don't conduct system verification during installation. We do it two weeks to a month after the installation. We set a time with the customers for our commissioning tech to come out and do the verification.
During commissioning, if the tech finds anything deficient with the installation, he captures that information and recommends improvements. That's the last step for us to get back into the house to ensure our team did everything right so the customer receives their money's worth.
Click Below for the Next Page: