2019 High-Performance Summit Week Registration is Open
Join your Performance-Based Contracting' peer group in Orlando, FL on April 15-18, 2019 for the 2019 High-Performance Summit.
The 2019 focus is on the High-Performance sales and delivery cycle. Furthermore, each workshop concentrates on a different key element of that process including:
Lead Generation – Lead Turnover and Setting the Appointment
The Sales Process – Hand-off to Your Installation Team and Selling High-Performance Service Agreements.
High-Performance Sessions
This year, based on input from past attendees, we've extended our breakout sessions to an hour and a half so there is more time for attendees to interact with instructors and their fellow high-performance contractor peers. Some workshops specifically have hands-on learning with working equipment and test instruments.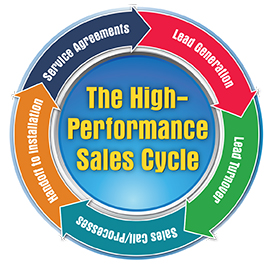 THE SESSIONS: Here is a quick rundown of the sessions and instructors:
Generate High Quality Leads with Performance Testing with Mike Hartman and David Richardson
Turn High-Performance Leads into Appointments with Nancy McKeraghan and David Holt
Performance-Based Selling in 12 Steps: From Test to Proposal with Michael Hyde and Rob Falke
The Handoff Can Make All the Difference with Dawn Vickers-Mroczek and John Puryear
Sell High-Performance Maintenance Agreements with Jim Ball and Tom Johnson.
Other Events
In addition to breakouts, the 2019 Summit features three special events: NCI Partners Reception and Tradeshow, The Idea Meeting, and our Special Awards Banquet.

Plus, there are special partner events. For example, on Monday, April 15th, there is a Performance Planning Bootcamp hosted by Goodman Manufacturing. Special pricing is available for Summit attendees, Goodman/Amana Dealers, as well as NCI and EGIA members.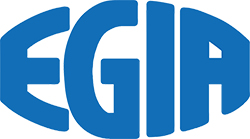 Then on Thursday, April 18th, we will have a class titled, Breakthrough Business Leadership: Developing a Process-Driven Company, presented by Gary Elekes. Of course there is special pricing for NCI and EGIA members.
And Finally …
EARLY BIRD SAVINGS: Take advantage of the early-bird registration fee. NCI members can save $200 off the full registration price as well as receive special pricing on the pre- and post-conference training events. Visit GoToSummit.com and get you and your team registered today.
Don't forget to make room reservations as well. Rooms will go fast. Go to ncilink.com/wynd and reserve your rooms at the Wyndham Orlando Resort (phone 407/351-2420).
.
Your Membership Benefits Just Got Better!
In other news, NCI's newest Vendor Partner is Pearl Certification of Vienna, VA. This national organization provides third-party certification of high-performing homes: homes with 'performance assets' that make them healthy, safe, comfortable, energy and water efficient.
The Pearl Contractor Advantage Network (PCAN) is for high-quality residential contractors. Only the top 5% of contractors in a region are invited into the network. Pearl will invite NCI members to apply for network access. Once accepted, NCI members can use Pearl Certification Reports to help customers understand the value of quality work and performance testing.
What This Means To You
This high-performing home certification can help customers recapture some of their investment in high-performing HVAC systems through increased sales value of their homes.
Pearl works closely with real estate agents and appraisers, so energy efficiency improvements are visible and add value to the home.
Training Bucks Connection
PLUS, members can earn NCI Training Bucks when they sign up to participate in the PCAN. You also earn NCI Bucks on the monthly PCAN fees, on asset certification fees, and on Pearl's Silver, Gold, and Platinum certification fees.
For more information, go to the Pearl Partner page on the NCI website (you must be signed in) at ncilink.com/Pearl.