NSI 6000™ CO Monitors Now In Stock
Here is a news update: The latest and greatest iteration of National Safety Instruments (NSI) carbon monoxide (CO) monitors are now in stock and ready for you to order!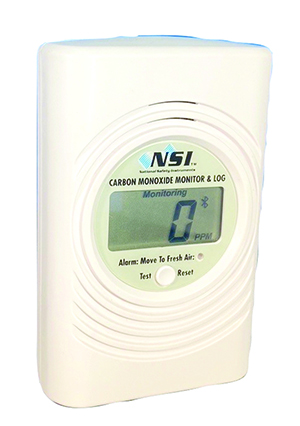 The NSI 6000™ monitors are the industry's first Bluetooth-enabled Low-Level Carbon Monoxide (CO) monitor.
Bluetooth syncs the monitor with a smart device. Your smartphone or tablet then communicates with a cloud environment that securely stores activation data and any CO events data.
Learn more about these monitors here: ncilink.com/NSI6000Review.
These devices are sold exclusively by resellers who are professionals trained and certified by National Comfort Institute (NCI). The NSI 6000 monitors aren't available in retail stores or websites.
If you'd like to learn more about how to become a reseller, visit ncilink.com/NSI6000. Or call your Customer Care representative at 800-633-7058.
Order yours today!
Click Below for the Next Page: