SUMMIT Early bird Deadline is Fast Approaching
Have you made plans to join the High-Performance HVAC family for National Comfort Institute's (NCI) 21st Annual Summit? If not, now is the time to do so. Our early bird registration discounts end on February 18th.
Here is the breakdown for our early bird pricing:
NCI has special registration pricing. If you bring three or more people, you qualify for the biggest discounts available.
NCI Premium members get a free registration for the first attendee. A second registration saves you $100 off the standard member $645 price. If you bring three or more attendees, you qualify for our three-pack price which saves you an additional $50 ($495) per attendee.
Again the deadline for registering to get these discounts is Feb, 18, 2023.
NCI Learning Excellence members pay only $595 for the first attendee. A second attendee will only cost $545. If you bring three or more attendees you'll pay only $495 each. This offer ends on Feb. 18, 2023.
Regular NCI members only pay $695 for the first attendee, $645 for the second attendee, and $595 each for three or more attendees.
Non-Members only pay $895 for the first attendee, $745 for the second, and $695 each for three or more attendees. This pricing ends on February 18, 2023.
So don't wait. Time for discounts is running out. Join your fellow High-Performance HVAC contractor peers in Branson, MO, from April 16th to 20th, 2023. Get all the details here: gotosummit.com.
---
SUMMIT 2023 Reach for the Summit Game is Back!
The interactive Opening General Session that kicks off NCI's High-Performance HVAC Summit 2023 will include a multimedia introduction, immediately followed by an interactive game show called "Reach for the Summit."
This game show begins with the NCI team picking two random contractors from the audience to answer multiple-choice questions from real-world installation, service scenarios, and more from the realm of High-Performance HVAC Contracting.
Then, everyone in the audience has the opportunity to vote via the NCI Summit 2023 mobile app for the answer they think is correct.
After the correct answer is announced and the point given, our 'commentators' David Richardson and David Holt (the "Davids") will expand on why that answer is correct.
The contractor contestants earn points for correct answers as they climb the Summit scoreboard.
The winner who reaches the top will take home a new NSI 6000 Low-Level CO Monitor. A gift card will be given to the person who comes in second.
Click gotosummit.com to learn more, take advantage of early bird discounts, and register today.
---
NCI Announces Two New Partnerships
In December, National Comfort Institute (NCI) announced a new partnership with TruTech Tools, Ltd. to provide tools and instruments to the HVAC and building performance industries. NCI CEO and President Dominick Guarino is pleased to announce two additional new tool and instrument partners: The Energy Conservatory (TEC) and the Sauermann Group.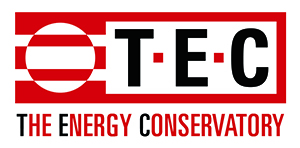 As a result, TEC and Sauermann join TruTech Tools in the ranks of partners in the NCI Member Rewards Program and will join the NCI team in Branson, MO, as part of the High-Performance HVAC Summit 2023.
As part of these partnerships, NCI no longer directly sells tools and instruments through its own website. Instead, they link to an NCI-branded page on the TruTech website at nclink.com/trutech and ncilink.com/Sauermann.
TEC products will be sold directly from the TEC website, especially their Digital TrueFlow® Solution.
Through its website, NCI will continue selling resale products and proprietary support materials, including CO Monitors, Duct Saddles, clipboards, labels and tags, and brochures. They will also continue to sell hats, shirts, mugs, and other NCI-branded products through their Swag Store.
If you have any questions concerning this announcement or how the NCI Member Rewards Program works, be sure to call our Customer Care line at 800-633-7058.