How Trinity Goes To Market
Jurek says the company works with the three main channels in the HVAC Industry: OEMs, distributors, and directly with HVAC contractors.
The company employs co-workers spread across the country. Most work from home because of the restrictions imposed by the pandemic. According to Jurek, once the restrictions are lifted, most will operate from Trinity's headquarters in Lombard, IL.
However, several factory representatives work from other parts of the country.
"We also go to market through distributors and we sell directly to HVAC contractors," he adds.
The Trinity
Contractor Direct Programs
Believe it or not, Jurek says there was a pandemic benefit for Trinity. He says it forced them to transition a lot of their business to online portals.
"We have a very developed website that contains not only informational content but also tools available that provide a high level of contractor assistance."
Through that portal, Trinity can help create a landing page for the contractor's website that explains the extended warranty product, talks about what it covers, and why it benefits the homeowner or end-user.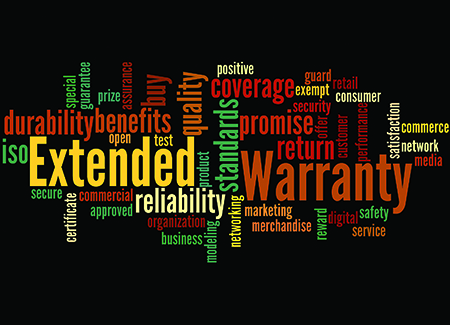 Trinity's Contractor Center also addresses the differences between their warranties and home warranty products. It also provides contractors access to other services like personalized marketing materials on several different levels. These materials include information aimed directly at a homeowner, such as a homeowner brochure.
"So, contractors can take some of our marketing material and incorporate their contact information into it. They can then use this material in THEIR presentations to homeowners. In other words, they can brand it to their own company," Jurek says.
Relationships Are the Focus
In many ways, Trinity's approach to relationship building is old school. Jurek says their success can be attributed to talking with and getting to know contractor customers personally.
He says, "By that, I mean that we talk to and listen to our customers. I will call my customers and touch base with them to see what's happening in their world."
He says one aspect of their reputation is how willing they are to customize their standard programs to meet customer needs.
Customizing Trinity Programs
One example Jurek shares involves a commercial new construction project where a contractor is servicing a 500-unit multi-family residential complex. The HVAC contractor installs the HVAC system, but with the onset of winter, the general contractors and other subs begin using it to keep warm while they complete their work.
"That eats into the one-year factory warranty provided by the OEM," Jurek explains. "If the building isn't done until eight months later, when it is turned over to the occupant or owner, the warranty has only four months left on it.
"We'll work with these groups to put together an additional year of parts coverage. So, when that building owner takes possession at month eight, he doesn't only have four months of coverage left. He has one year and four months left.
"We can do this because we listen to the contractor and try to come up with creative solutions."
Another creative solution is Trinity's policy of providing both residential and commercial Extended Service Agreements that are transferrable.
If a homeowner sells his or her home, that warranty can now be transferred to the new homeowner. This transfer provides value to the homeowner and is a sellable feature for the contractor.
The Need for Good Technicians
Rich Jurek's background covers the gamut from working as an air conditioning helper to helping found an HVAC training school.
The school was known as HVAC Tech, and it did something very different than most technical schools serving the HVAC Industry. Its focus was on hands-on training, not only book learning.
Click Below for the Next Page: