In nearly every business segment in the U.S., product and service providers often "back up" those products and services with extended warranty programs. But what does that mean?
Extended warranties are more like insurance policies, a safeguard against expensive, unforeseen repairs. They cover repairs for an agreed-upon period and can include parts and labor coverage.
In the HVAC Industry, over the years, most extended warranty providers operate with the backing of a single top-rated insurance underwriting company.
Then there is Trinity Warranty Solutions (ncilink.com/Trinity). Trinity is a third-party vendor supporting and partnering with the High-Performance Contracting™ industry through its National Comfort Institute (NCI) relationship.
A Little Trinity History
Trinity began in 2009. It was started by Peter Dikeos, who is the firm's president. He looked at warranty companies that previously served the HVAC marketplace and studied some of the challenges they faced. Based on what he learned, Dikeos designed a different extended warranty company that he named Trinity Warranty Solutions.
The most significant difference is that Trinity works with several A-rated insurance companies.
According to Rich Jurek, Trinity's strategic account manager, warranty companies are typically backed by one insurance underwriter. If that underwriter decides to stop underwriting HVAC policies, the warranty company is no longer able to fulfill its obligations to the contractor and the homeowner.
Having several A-rated insurance underwriters backing them is Trinity's unique proposition, according to Jurek. In addition, he says that Trinity is a subsidiary of a larger, publically-traded company called Kingsway Financial (kingsway-financial.com).
"As part of a publicly-traded company," Jurek says, "we are regularly audited on our business practices to make sure we meet industry standards, which provides a high level of accountability on transactions."
A Total HVAC Industry Focus
Rich Jurek has a storied background that began during summer breaks from college when he worked for the Sears HVAC group as a helper. He has been in sales in both the commercial and residential HVAC arena, and more. He brings that experience and industry focus to Trinity.
Today, Trinity is a leading extended warranty provider for residential and commercial HVACR and plumbing contractors. Their primary goal is to help contractors increase sales and improve customer satisfaction.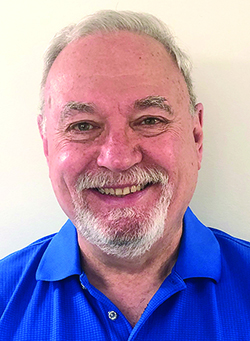 "We accomplish this by giving contractors the ability to provide the best new installation guarantee in their market, which also gives them a superior value proposition," Jurek says.
"We accomplish this by giving contractors the ability to provide a First-Class installation promise to their customers, which also protects the contractor. The result is that they can offer better home comfort solutions than their competitors."
The company is organized into two divisions. The Trinity Warranty Division focuses on providing Extended Service Agreements to protect expensive HVACR and plumbing equipment and complement manufacturer's warranties.
Trinity National Accounts specializes in facilities management, specifically designed to handle HVACR and Plumbing assets for retail, commercial, and restaurant locations across the country.
Click Below For The Next Page: