YELLOW JACKET? P51 TITAN? Digital Manifold Series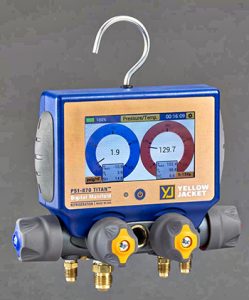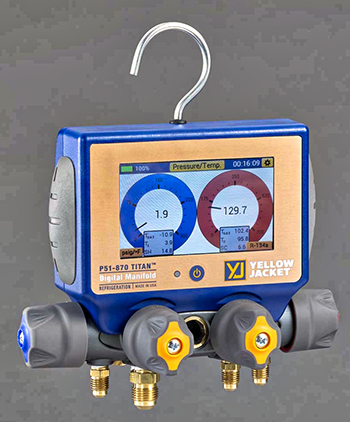 This is a four-valve manifold that provides local display of system pressures and temperatures,and more. According to the manufacturer, the P51 Titan provides HVAC contractors with instant analysis.
When connected to your Smartphone, you can easily attain both target superheat and subcooling, along with all the other capabilities of the ManTooth' app (find it on the Google and Apple stores).
Furthermore, the flagship P51-870 TITAN has a 4.3′ full color touchscreen graphic display with digital and graphical representation of pressure and temperature measurements.
It also features on-board data logging and standard vacuum sensor and measurements (vacuum sensor included).
Plus, it comes with a four-pack of hoses, two temperature clamps, and a backpack carrying case for safe storage.
For more information, visit the Yellow Jacket Website by clicking here: ncilink.com/0618YJTitan.
.
Wireless Management and Analysis Solutions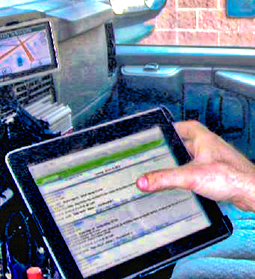 SAWIN Pro Enterprise is a service and installation management software package for HVAC contractors. First, its mobile options will help you better manage field operations in service, installation, sales, and inventory control. Moreover, it enables you to have controlled analysis and visibility between the field staff and office.
Second, it includes the following other mobile benefits:
Designed for the latest, most cost-effective devices (Apple, Android, Microsoft, etc.)
Minimized paperwork and improved data accuracy
Optimized scheduling and route planning
Better Inventory management from warehouse to field.
For more information, visit the website here: ncilink.com/0618SAWIN.