Use the following mindset principles as a guide while pursuing your role as a High-Performance HVAC craftsman:
Self-improvement through lifelong learning
Respecting others, always
Honesty, integrity, and trust­worthiness
Preparing well for every challenge
Solutions based on measurements, not guesses
Proving promises by measuring performance
Dedicated to mastering high-performance HVAC.
Adopt these important principles to stand out from the tradesmen crowd. Instead of just "making eight," you will make a real difference in your life and everyone who depends on you.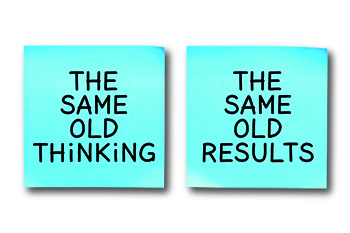 The Right Tool for the Job
With HVAC components becoming more specialized, having the proper tool at hand for a given service has never been more critical. Therefore, to prove your commitment to craftsmanship, you must select the right tool, use it correctly, and take pride in proper maintenance and reliability practices.
Then, to professionally inform your customers about the condition of their existing comfort distribution system, your "static pressure education toolkit" must include:
Static Pressure Test Kit:
Magnehelic®/Manometer
Static Pressure Tip
Rubber Hose
Drill, 3/8″ Bullet-Point Drill Bit, and Drill Bit Sheath
NCI Static Pressure Test Location diagrams
(2) 3/8″ Test Port Plugs
(2) Static Pressure Port Stickers
AirMaxx Lite™ Form.
AirMaxx Lite™ Mobile Application: Yes, there is an app that is good for your mobile devices. The app is free in the app store of your choice and provides you with a digital way to capture your measurement results. You can then use the results to help educate your customer.
Here is what you'll need:
Other Tools
With this in mind, as a High-Performance HVAC craftsman, you must commit to equipping your entire technical team with a complete Static Pressure Test Kit and the AirMaxx Lite™ app on their smart device. Commit to a due date and make it happen because you can't guess; you must measure!
Customer Education Toolset: In addition to the technical tools required to measure static pressure and perform fan airflow and
total external static pressure calculations, High-Performance HVAC craftsmen use third-party resources to back up their claims and
simplify the customer education process.
NCI Home Comfort Report Flyers: NCI's Home Comfort Report series (ncilink.com/iNCI) is available to all members as downloads from the member website. These handy tools help the education of your customers so they can understand the benefits of static pressure testing, proper airflow, duct renovations, air balancing, etc.
Here are four ways that high-performance contractors use these important tools:
Print and laminate to use during discussions with customers
Print and leave with (or mail to) the customer to share with others
Store flyers on your tablet for easy retrieval and review
Email PDFs to customers or post links on your website.
"Important Test Results" Mailing: When you want to time-shift the follow-up on high static pressure opportunities, you can use the "Important Test Results" approach. To receive a copy of this robust procedure and a sample letter, attend Summit 2022 or request a copy by emailing coaching@ncihvac.com.
Develop A High-Performance Technical Skillset
Having the right mindset and toolset is worthless unless you know how to put them to work to educate and benefit your customer. Your skills determine your ability to successfully execute plans, processes, and procedures consistently and predictably.
Click Below to Go to the Next Page