Equally important, skillset development is the process of mastering required skills. So the successful use of AirMaxx Lite™, a tool designed to help you effectively communicate the condition of your customer's HVAC system, requires mastery of these basic skills:
Evaluate & Record HVAC Equipment Information:
System Type
Condenser Size
Fan Capacity
Fan-Rated Static Pressure
Fan Type and Speed Setting
Mechanical Condition
Cleanliness (Filter, Blower, Coils).
Install Static Pressure Test Ports (as needed):
3/8″ hole properly installed on both sides of the blower.
Measure/Record Static Pressures:
Static Pressure Tip pointing against the airflow
Install/Reinstall Test Port Plugs.
Enter Accurate Data into AirMaxx Lite™:
System Profile
Static Pressures.
Evaluate AirMaxx Lite™ Reporting:
Fan Airflow
Total External Static Pressure.
Educate Customer by Sharing Findings:
Display Graphs
View Details
Share the "Static Pressure" flyer.
Recommend Appropriate "Next Steps":
Air Upgrade
Distribution System Renovation.
It's important to realize that none of the above-mentioned tasks requires years of experience; they are basic skills that must be learned and executed on every call that involves a ducted HVAC system. So by consistently performing these basic diagnostic skills using AirMaxx Lite™ you will increase confidence in yourself and your recommendations.
Build Customer Confidence
Customers must be confident that they're making the right decision when they agree to trade their hard-earned money for your products and services. This is an important
Unfortunately, many customers lose confidence in contractors because of poor workmanship and broken promises. In other words, they've heard things like "you will save 40% on your power bill," or "this air filter will eliminate 95% of your dust," or "your high-limit switch is bad," to name a few. Rarely are these promises delivered.
Furthermore, customer confidence quickly erodes after experiencing the frustration of a technician tackling a job with parts-swapping guesswork. There's no reason to resort to such measures with today's high-tech systems and tools. High-quality precision instruments can pinpoint the problem and lead you to perform the proper corrective action.
So having the right tools and training lets your customers know that your shop can tackle any mechanical issue they may have.
Prove Your Promises
When you apply the principles discussed in this article, you can overcome many obstacles standing in the way of a more profitable and enjoyable business. By proving what you promise through proper measurements, your customers and your entire team gain greater confidence in working together.
This high-performance education approach builds confidence in customers because the technicians, comfort advisors, and installers have confidence in their ability to identify and rectify real problems consistently – and it shows! Everyone is happier when you do the job right the first time.
In addition, a referral-based business is a sustainable and profitable business. Happy customers reward you by willingly paying a premium price for your premium service while bragging about your team with five-star online reviews. They offer testimonials and referrals to their friends, family, neighbors, and co-workers.
It All Starts with Education
In conclusion, this type of high-performance success doesn't happen by accident. It requires a commitment to enhancing your mindset, investing in your toolset, and developing your skillset.
---
Meet David Holt at NCI Summit 2022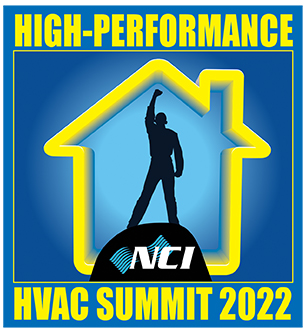 Join us in Scottsdale, AZ this March during National Comfort Institute's (NCI) Annual High-Performance HVAC Summit to see David Holt address the importance of customer education in the success rate of high-performance HVAC sales closures. Holt is NCI's Director of National Accounts and an instructor.
Don't wait another minute!
Go to ncilink.com/WeKoPa22 to reserve your rooms today. Learn more about Summit 2022 at gotosummit.com. Or call 800-633-7058.