Last year, the company changed from fielding 'selling technicians' to using comfort consultants. Greany says this led from a mindset of this is how we've always done it to a more consultative approach.
He adds, 'We made the most progress by including our office staff, management team, and all our techs in NCI training courses. We will make far better progress by discussing and talking about performance in all conversations in the shop.
'We collect data on every system we touch and really began using the AirMaxx' lite app (ncilink/airmaxxlite). As an industry, we need to find better ways to share this information with consumers. We need to help educate them on what is going on with the comfort systems.'
Energy Savers
In the March 2017 newsletter, our contractor spotlight was on Energy Savers of Georgia, Inc., Columbus, GA. The profile highlighted how, from the very beginning, this company was founded to be different, to be committed to offering first-class customer care at affordable prices. The company came into being during the height of the American Energy Crisis in 1977 and focused on helping customers save energy. They dove into converting air conditioning systems from six to 10 SEER (top-of-the-line back then).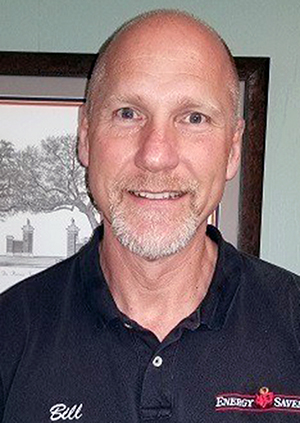 From the beginning, Energy Savers focused on residential change-outs ' service was the proverbial necessary evil. However, that attitude didn't last. By putting much of their management energy into training, they created a team of professionals who provided top-notch service and could prove they were delivering what they promised.
This stemmed from their affiliation with NCI. It's what led the company to refocus culturally so they could deliver high-performance HVAC systems to their customers.
This mission has not changed. According to Company President Bill Bell, their growth and sustainability today are the direct result of their dedication to continual training across the board.
'Over the years,' he says, 'our High-Performance approach to HVAC contracting has enabled us to truly benefit by being able to prove the quality of our installations.'
He adds this is very helpful when their local utility, Georgia Power, offers consumer incentives because his team can prove to the utilities the level of energy efficiency delivered, which helps consumers get substantial rebates.
The biggest issue they've faced over the years is the time it takes to test, measure, and diagnose systems.
'We found that in some cases, it would slow down the process of providing estimates to customers. We also had to warn customers that a whole house test/estimate would keep them several hours, and sometimes they were expecting an estimate in 15 minutes.
'However, once they saw the process unfold, it would typically reinforce the client's mind that we are the contractor they want to use,' Bell says.
Advice For High-Performance Contractors
All three contractors agree that continuous training is paramount to success. Pippin says you need to have a cheerleader ' either yourself or someone who understands what performance is all about and how that fits with your goals.
'To be successful, you need to stay on top of it,' he says. 'Otherwise, your High-Performance HVAC culture will fade away.'
Bill Bell adds it's essential to work the process continuously. 'Look for opportunities to offer the best solution. Don't just change the box,' he says.
'Use what you learn, focus on it, and make it the normal approach,' Mike Greany concludes. 'Continue to educate yourself, your team, and customers on what it is like to live in a comfortable home ' the difference between delivered capacity and normal findings.
'And you must know your costs. This hit me hard initially, but it was an investment I was not willing to give up. Today we brag about the growth and revenue the HVAC division has achieved and push to meet our future goals and expectations.'
We've all heard that everything changes except for death and taxes. High-Performance contracting is all about changes and challenges. But according to contractor spotlights, it is more than worth it.