This October at our Virtual High-Performance HVAC Summit I shared some history on how the National Comfort Institute (NCI) got started and how it has evolved over the years.
A number of our members and fans asked if I would share this history from my perspective in the pages of this magazine. So without further ado, here is how NCI came into being.
In the Beginning…
In the early nineties, as Chief Editor of Contracting Business magazine, I wrote a number of articles on how our industry had somehow become derailed from its primary mission: It had become mostly focused on selling ever-increasing efficiency equipment. This shift began with the energy crisis of the 1970s.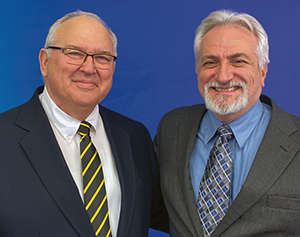 I had been fortunate enough to have previously worked in a residential contracting business as a salesperson and installation manager. Like everyone else, I had been conditioned to sell the highest possible efficiency equipment. While in the field, this schism between efficiency and comfort became a louder and louder voice in the back of my head. Then one day on a sales call I had my 'Aha' moment. I remember it like it was yesterday.
On a cold and snowy winter day in Cleveland, Ohio in the early 1990s, an elderly couple had me out for an estimate to replace their 30-year-old furnace. As I entered their home, I noticed the living room was very cold. When I asked why they kept it so cold, they told me it was not by choice ' it had always been that way since they had the house built, so they avoided using that room in the winter.
We then proceeded to the kitchen, which was very hot and stuffy, and sat down at the kitchen table to talk about replacing their system.
After a quick walk-through of the rest of the home, I headed down to the basement to measure the system. I noticed they actually had very well-designed ductwork complete with dampers at all the take-offs. At that time I didn't know much about air balancing, but I decided to try adjusting the dampers to drive more air to the living room, and less to the kitchen and some of the other rooms.
When I went back upstairs I immediately felt a major change in temperatures. I asked the couple to follow me to the living room. They looked at me like I was crazy, asking 'Why would we want to go in there?'
They reluctantly followed me in, and I wish I had a camera to capture the shock on their faces when they realized the room had warmed up. 'What did you do?' they exclaimed incredulously!
'How were you able to get this room warm when you were only downstairs 15 minutes?'
I explained that I had made some simple adjustments to their duct system to see if I could get it to distribute the heat throughout their home more evenly. They were literally in tears realizing they had needlessly lived this way for the past 30 years.
Click below for the next page