[et_pb_divi_atm _builder_version="3.9″ text_orientation="center" background_color_gradient_type="linear" background_color_gradient_direction="1px" background_color_gradient_direction_radial="center" background_color_gradient_overlays_image="off" text_font_size_tablet="51″ text_line_height_tablet="2″]
Cracking the Code Weekly Show
'Selling with Storytelling, Part 2?
[/et_pb_divi_atm]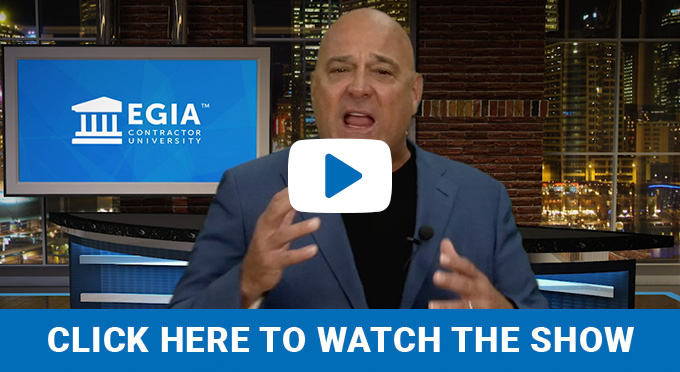 You see it with airfares around the holidays ' dynamic, seasonally-changing pricing. But should contractors learn something from the practice?
In this week's Cracking the Code, Weldon Long answers user-submitted questions ' including the idea of altering price based on demand ' explains the power of dreaming big, and continues examining strategies to sell using storytelling
Watch the show now at EGIA.org/Alliance-Show, before it enters the EGIA members-only archive on July 16.