Today's contractor is faced with challenges not even considered 10 or even five years ago. This is particularly evident when one looks at advertising and marketing. Perhaps one of the biggest challenges is getting proper marketing messages to customers and potential customers.
Customers are generally more sophisticated today than they were in the past. With the internet revolution, they can now be 'educated' with the push of a few buttons. No one needs to be 'tied' to a computer to gain this information, it is available on mobile phones and tablets. Unfortunately, not all the information found on the Internet is factual and can lead a customer into making poor decisions. So how can consumers find a trustworthy source of information? More importantly, how can YOU become that trustworthy source?
Not too long ago, manufacturers supplied it through traditional print media ads. In many cases, contractors could align themselves with a manufacturer or two using their co-op dollars. However today co-op dollars are not as readily available as they once were, nor is manufacturer 'brand' as essential as it was once thought to be.
Some Marketing and Advertising Realities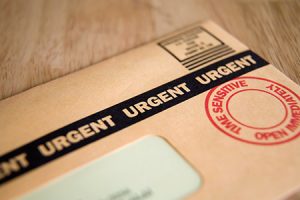 Performance-Based HVAC contractors want to and should advertise their own stories, expertise, and offers. Radio and television ads may be out of reach for the average contractor and with so many other 'channels' available, it is difficult to determine which is the 'right' one that fits their target/desired demographic.
For example, directory advertising is expensive and not particularly effective.
Print is rapidly going out of style. Several years ago, Canco went from spending more than $30,000 a year in our local market to spending zero, with little difference. Flyers generally have a short shelf life and unless you can accurately predict weather patterns, flyers arrive either too early or too late.
Direct mail can be effective — although the cost of printing and postage adds up, especially if you want blanket coverage.
Another of today's realities is that attaining a new customer can cost more than $500 depending on your geographical location. Therefore, it is true that it costs less to keep an existing customer than to acquire a new one.
So, what does the wise contractor do? How can they determine where to spend their advertising budget?
Tips for Marketing Today
First, pay attention to how existing and potential customers contact you. Track every phone call and computer inquiry. For Canco, our software program does this. We have found that our top source is referrals thanks to our existing customers.
Whether you use software or not, be sure to make 'referral categories' specific: i.e. not just the internet. In other words, find out if the referrals are coming from your website, your google ads, your manufacturer's site etc. Request email addresses at every opportunity. Once this information is available it is easier to choose a marketing or advertising method that best appeals to your target market.
Remember: customers are looking for a trustworthy source of information. YOU are that source for existing clients and their network. Make sure that your website is user and mobile friendly. Ask yourself the following:
Does it encourage users to spend time gathering valuable and current information?
Does it have testimonials from satisfied customers and from those whom you made satisfied?
If the answers are yes, you are well on your way to making a positive impact and generating good leads. If the answer is no, fix these things immediately. Ignoring them only hampers your marketing efforts.
Five Tips to Becoming a Trusted Resource
Use your email data base to supply educational information: new trends and offers, seasonal tips, comfort and health solutions. This can be done through emails or 'posts' on social media.
Use factual third-party data such as that available through organizations like National Comfort Institute (NCI) or trade associations to boost your credibility. It costs nothing, other than time, to deliver your message through this method of 'direct mail.'
Encourage your existing customers to share your message with family, friends, and neighbors.
Perhaps consider running a contest of sorts. NCI has great support materials available and, possibly a future newsletter.
Canco has the capability, through our software, to 'attach' our messages — including maintenance reminders — to our email data base. Make sure that an 'unsubscribe' clause is included. In Canada, we also must adhere to our CASL regulation (Canada Anti-Spam Legislation) which prohibits us from sending electronic messages without consent. 'Implied consent' is from anyone who has done business with us in the past two years. Check your local regulations to see if there are any similar laws in effect.
Today's contractors may not have available the 'tried-and-true' advertising options of the past; but they can define their target market and reach it in inexpensive, effective ways that yesterday's contractors knew nothing about. Those of us who are members of NCI also have the advantage of a network of fellow contractors willing and eager to share their expertise. All you need to do is ask.
Nancy McKeraghan is an owner/operator along with her husband, Bob, of Canco ClimateCare, an HVAC Contracting company established in 1984 in Newmarket, Ontario, Canada. She has been recognized by the HVAC industry for her leadership and innovation and was the first and only female to be Chair of the National Contractors? Division of HRAI as well as Chair of the full organization in 2007. She can be reached at nancymckeraghan@rogers.com.