I was standing on the sidelines of a Doak Walker (ncilink.com/DoakWalker) youth football championship game that my third-grade nephew was playing in. My nephew's team had a little monster of a defensive lineman who could easily overpower any other player in the league.
The coach on the other sideline had instructed his line to triple-team this player and had stopped his effectiveness.
I asked my nephew's coach if I could 'coach up' his defensive line and he said I could. I called the two defensive tackles over and asked where they were lining up and after they told me I instructed them to switch where they lined up every down.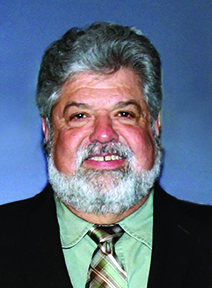 The other team became confused and devastated because they did not know who to block, so almost every play going forward was stopped for a loss in the backfield, and our entire line was coming through like the dike had broken.
I learned from my experience in coaching many youth sports that coaching was a great way to lead any group or individual into greater performance and results. I can attest to the positive effect that the coaching-type of leadership will have on your business and your life as well.
When it comes to 'coaching up' your team, you need to start with the basics. I am a firm believer in studying the exceptional performance of any coach or team and try to determine what the secret is to their success.
There is No 'I' in Team
The greatest example of outstanding coaching, in my opinion, is the example of John Wooden (ncilink.com/JWooden). His UCLA Bruins won 10 NCAA basketball championships in 12 years, and in those 12 years, he was always in the running (even the two years he was not in the championship).
Another interesting fact: he never faced the same team in the final game. No other team in the nation would rise to be his competition.
When you look at his teams, I would wager that unless you are a huge NCAA basketball fan, you can only name two players he coached. One of those, Bill Walton, tells the story of his first day as a freshman when John Wooden came out, sat them down, and proceeded to teach them how to put on their shoes and socks. Google that story as it is a great illustration of how Wooden coached.
Bill was also the player who decided to let his hair grow and grow a beard. Wooden told him that was his right to do so and he would surely miss him. Walton stayed and submitted to the coach's authority.
You can also make this happen in your business as well. Wooden focused on fundamentals and building character in his players as well as being there for them. When he required something of the team, they believed in what he said and responded. Sounds like a great way to run your business, right?
Click below to go to the next page