More Than Customer Benefits
As you can see, the benefits to the customer are many, but being a high-performance HVAC company also benefits the contractors and their co-workers. Most typical HVAC contractors wait for the weather to generate service calls to create equipment leads and sales.
Then they sell standard entry-level products or promote high efficiency and advanced technology equipment as a panacea for comfort and efficiency problems without addressing the duct system or building envelope.
Such a limited business strategy provides for erratic workflow, revenue, and profitability, which creates work overload and shortages.
Neither of these circumstances are conducive to maintaining steady work for co-workers and may even result in layoffs in slow times or people quitting when they are expected to put in overtime to cover for staff shortages.
The Service Differential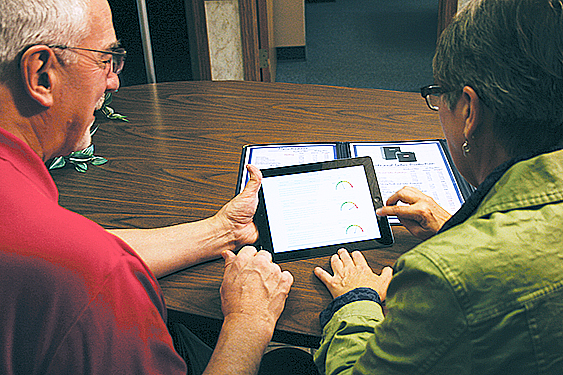 High-performance contractors have a better way to leverage weather to drive business year-round. They know it's not that customers stop spending money during the shoulder seasons. It's that other contractors have nothing to offer.
High-performance contractors have an arsenal of products and services to keep their entire team working, which allows for a shared workload, so no one is overwhelmed. This means co-workers can still live a quality life with full-time employment.
Following is a list of services that converts an HVAC contractor into a High-Performance Contractor. These services can help customers create their perfect home environment by combining HVAC, IAQ (Indoor Air Quality), and home/system performance.
Potential Revenue Streams
This creates several new revenue streams to fill in seasonal gaps and expand scopes of work to more significant income. These longer-term jobs typically have no competition and are highly profitable:
Insulation (all types & areas of the home)
Envelope air sealing
Windows
Attic/crawlspace encapsulation
Attic hatch insulator
Duct repairs
Duct renovation
Duct replacement
Duct sealing
Duct insulation
Duct cleaning
Filtration
Humidification
Dehumidification
Air purification
Home performance testing
System performance testing
System performance monitoring
Air quality testing
Air quality monitoring.
High-performance HVAC contractors know that HVAC and IAQ equipment will only work as effectively and efficiently as the design, installation, duct system, equipment-tuning, and building envelope allow.
Wrapping it Up
They know that installing high-efficiency advanced-technology equipment on a poor duct system and in an archaic building envelope is a recipe for wasting energy more efficiently (the equipment is more efficient, but the energy bills will not benefit from its full potential) and shortening the life of that equipment.
Their creed of doing no harm, making things better, leave people happy would never allow them to do so.
The above reasons are why high-performance contractors relentlessly pursue existing customers over new prospects. When these contractors find problems that an antiquated industry has long neglected, they cannot turn their backs on the suffering people.
Instead, they apologize on behalf of the industry and commit to being better by genuinely serving the people.
Drew Cameron is the founder and CEO of Flow Odyssey (formerly HVAC Sellutions) and president/co-owner of Energy Design Systems, LLC. The combination of his two companies creates an industry alliance providing leading-edge technology with complementary marketing and sales consultative support, recruiting, training, and more. Drew is an HVAC Industry-recognized author, speaker, educator, coach, consultant, software developer, philanthropist, and an International Consultant Award Winner. Contact Drew at 610-745-7020 or drew@flowodyssey.us.