Appealing to Both Customer Types
How can you appeal to both prospects and customers to drive high-performance work?
Most HVAC contractors offer specials to drive business if weather conditions are not doing so. High-performance contractors realize that while special promotions can work, it is far better to be special and stand out rather than fit in.
These contractors promote their unique people, protocols, products, and processes to pinpoint and correct comfort problems, highlighting that homeowners do not even have to replace their equipment in many cases! Their custom solutions are usually easier, quicker, and cost less than they think.
You do this by pointing out that you are the ONLY contractor in your area qualified and certified with the proper tools, training, and technology to diagnose and correct these annoying issues that plague customers' lives.
Taking the "House Doctor" approach allows your company to be a premium service provider for the discerning homeowner with distinctive tastes who desires better quality, peace of mind, and a higher standard of living.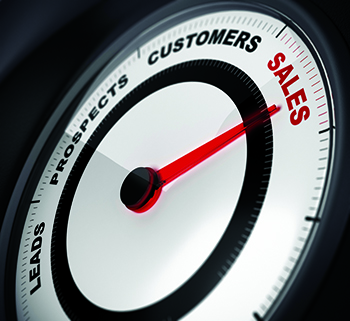 Pamper Your Customers
Most homeowners want value, affordability, and less risk. They want contractors to do what they say they are going to do. It's in your best interest to be the professional the customer needs you to be and do the right things the right way the first time. Then guarantee your work and customer happiness 100% in writing or provide a full refund if you fall short.
Be the company that says: "Let us help make your home feel as good as you and your family deserve for your largest investment."
High-Value Comfort Specialists
Position your company as the high-performance, high-value solution specialist, and the local expert at fixing unsafe, unhealthy, uncomfortable, energy-wasting homes. Talk about the common problems most homeowners experience that other contractors neglect in favor of chasing equipment sales.
Address pre-existing conditions that led or will lead to equipment failure. Some problems you should speak to include:
Rooms that get too hot or too cold
Can't maintain consistent comfort
Uneven temps between areas
Equipment cycles frequently or runs all the time, and the house is still not comfortable
Poor temperature control
Occupant thermostat wars
Drafts or stuffiness
Not enough airflow
Noisy equipment or airflow
High utility bills
Clammy, muggy, musty, etc.
Too humid in summer
Too dry in winter
Odors in the house when the system runs
Poor air quality
Dusty
People suffering from allergy, asthma, respiratory conditions
Equipment problems since the equipment was installed or since you moved in
Frequent equipment breakdowns
Other contractors say problems cannot be fixed.
As a high-value, high-performance comfort specialist, you can help homeowners understand why new equipment won't solve their problems and may make matters worse. Quick fixes can damage their investment.
Temporary fixes usually address a symptom rather than providing a permanent solution to a root cause. The High-Performance approach of testing and measuring can transport occupants from purgatory to paradise when it comes to living a good life in a safe, healthy, comfortable, energy-smart, responsible, and sustainable home.
Click Below for the Next Page: