[et_pb_divi_atm text_orientation="center" _builder_version="3.23.3″ background_color_gradient_type="linear" background_color_gradient_direction="1px" background_color_gradient_direction_radial="center" background_color_gradient_overlays_image="off" text_font_size_tablet="51″ text_line_height_tablet="2″]
Cracking the Code Weekly Show
'How to Improve Sales Skills This Summer?
[/et_pb_divi_atm]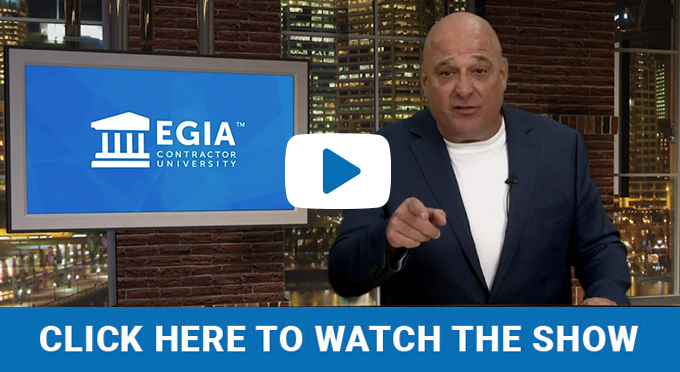 When is the best time to address sales objections? Before they arise.
On the latest episode of Cracking the Code, Weldon Long demonstrates a proven methodology to ensure your homeowner understands, before the final pricing conversation ever comes up, that value and service trump price. Plus, segments on how to hold those margins during the summer and role-playing how to 'dollarize' in order to put things in perspective for the customer.
'Watch the show now at EGIA.org/Alliance-Show, before it enters the EGIA members-only archive on June 3rd.