Cracking the Code Weekly Show
'Top Questions Techs Ask to Increase Revenue?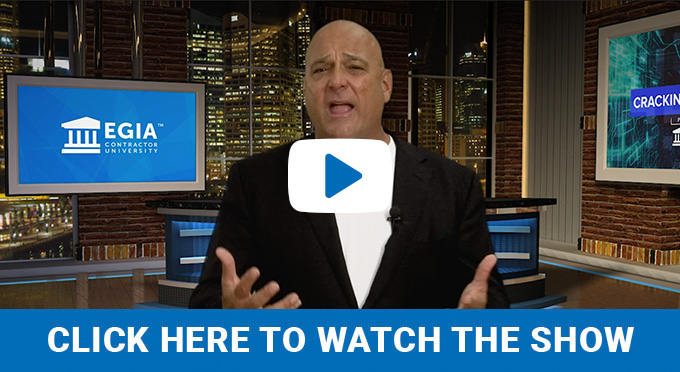 The homeowner called for a technician due to a problem they're having, but they may not be aware of even a fraction of the problems happening in their own home. So what questions can the tech ask to ensure that they're uncovering all of the issues, leading to both increased revenue for your company and increased satisfaction for the customer?
On this week's episode of Cracking the Code, Weldon Long welcomes Gary Elekes who offers up the questions your technicians need to ask so they catch every problem on every home visit.
Plus, Weldon talks about focusing on your goals by using the power of mindset.
Watch the show now at EGIA.org/Alliance-Show, before it enters the EGIA members-only archive on October 8th.