Inflation Costs and the Federal Government
Recently the Biden administration created The Inflation Reduction Act. I believe the HVAC contracting industry must consider this act and its impact on our businesses and customers. To me, the dollars allocated through this program will go toward demand-side energy efficiency improvements.
The idea behind this act is great, but not all commercial HVAC contractors can take advantage of the 179-D tax deduction, for example. That deduction is only for work provided by firms that pay prevailing wages and that have a federally approved apprenticeship program. Non-union companies that aren't participating in a federal apprenticeship program are not eligible, and neither are their commercial clients.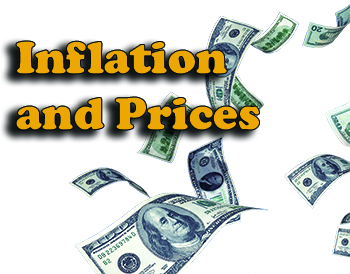 The Inflation Reduction Act is a gift from the Biden administration to the trade labor unions.
AABC and other organizations have spoken out on behalf of non-union contractors. This is something that should invite participation from the entire HVAC contractor community.
From Natural Gas to Oil –Energy Costs are Changing
American energy independence can be attributed to the success of fracking, which helped drive down electricity costs. In parts of the Midwest, where electric prices are typically low, it's not easy to have demand-side energy savings drive project retrofits based on energy efficiency.
Unfortunately, oil production and delivery disruption from the war in Ukraine and OPEC's production limit announcements will continue to cause energy prices to rise.
And then there is the U.S. electrification movement which I believe is putting extreme pressure on the power grids. Our grids can't handle the mass adoption of electrification.
Electrification success will require utilities to reinvest in infrastructure improvements to ensure sound transmission lines and grids. The costs for doing this typically get passed on to consumers through higher electrical utility costs.
Regarding natural gas, we have a 100-year supply in the United States. We've become the next net exporter of natural gas to Europe.
Now our natural gas prices are being driven more by international than U.S. supply and demand. That means our natural gas costs will continue to rise for the foreseeable future, especially if Europe becomes more dependent on our exports.
The Technician Shortage
The HVAC Industry continues to face a severe labor shortage. There are many reasons for this shortage, which have been piling up for years.
Today we face issues with getting young people to choose careers in the trades and those who do flit about looking for the most money.
As I see it, the issue is endemic to how America overemphasizes four-year degrees with high schoolers. This approach ignores programs for skilled trades apprenticeship training paid for by employers or the government.
If we, as a society, promoted the trades equally to how we encourage college, young people would see how the trades as a cool and practical pathway to rewarding careers. Oh, and by the way, they would graduate with no debt.
Click Below for the Next Page: