Taking First Coaching Steps
The first step in this transformation is to work on your skills as a manager and become the true winning coach of your team. This is not accomplished by buying a new software program or some new piece of equipment. You cannot make this change by using a new supplier with lower prices or promised service that never materializes. This only happens when you work on your skills as a coach.
Many company owners in this industry started as great installers, technicians, or even supervisors and decided to be in business for themselves. Just as you did not start your first day on the job knowing what it took to install a new system, you did not become an owner and know all it takes to run a profitable and thriving company.
If you played any sports in school, you practiced many hours on technique and skills for that sport. Eric Clapton did not just pick up a guitar and begin to play great riffs without practice. The saying that practice makes perfect was a mantra many coaches used, but the actual statement is perfect practice makes perfect.
I will always believe in Performance-Based Contracting?. I know that should mean much more than systems that are at .5 inches static pressure and 90% or better combustion efficiency.
Think about what your business would look like if we could remove some of the static pressure from poor performance and increase our efficiency by making the entire company work smarter not harder.
Coaching as a manager or owner can create that culture in your company. The desired outcome is to see each team member take responsibility and pride in the company as well. In the west, we call that 'Riding for the Brand.' I have been told that in Canada it is 'Skate for the Colors."
Sounds to me like there was a great coach at the head of those teams.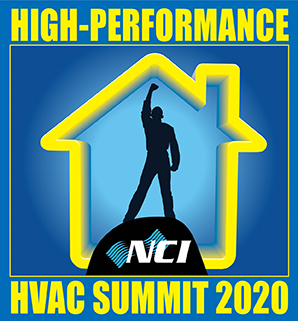 See Dave DeRose During the All-New Virtual Summit 2020
The High-Performance HVAC Summit 2020 is happening on October 5-7. This year it will be held live, online ' a virtual event. Contractor Dave DeRose is one of four presenters showcasing the importance of coaching your team to high performance and this article is based on his upcoming session.
This online, live Summit will include many of the same events normally held during past in-person Summits. This includes the Virtual Tradeshow (where you can learn about the latest products and services from our industry partners).
Virtual Summit 2020 will also feature several general session speakers and our coveted NCI contractor and individual award presentations.
Virtual Summit 2020 offers you and your team the opportunity to not only hear from some of the Performance-Based HVAC Industry's finest, but also a chance to virtually network with like-minded contractors from across the nation.
Learn more about the Virtual High-Performance HVAC Summit 2020 online at GoToSummit.com.
.
Dave DeRose founded Masterworks Mechanical in Craig, CO in 1988. At the time, he was a master plumber with experience in plumbing, heating, air conditioning, and refrigeration. He grew the company over the years and eventually sold it to employees Victor and Amy Updike in 2015. Dave remains active in and a servant leader for the HVAC Industry, particularly the High-Performance Contracting' segment.