Making Evolutionary Changes
'Life is a series of natural and spontaneous changes. Don't resist them; that only creates sorrow. Let reality be reality. Let things flow naturally forward in whatever way they like." ? Lao Tzu
.
Two years ago, before the launch of High-Performance HVAC Today magazine, I wrote a spotlight article on Jackson Systems, LLC ' an HVAC zoning-system manufacturer based in Indianapolis, IN for the NCI member-only newsletter (If you are a member, log into the site: ncilink.com/2017JacksonSys).
In that article, I highlighted how the HVAC Industry itself was running through the veins of Ron Jackson, founder of the company and, by virtue of being his son and growing up in the business, through Tom Jackson's as well.
Back in the earliest days, the company focused on developing contractor-friendly zoning controls that were easy to install, troubleshoot, and repair and they sold them mostly in Indiana and the Midwest.
Great stuff, but as the saying goes, change is inevitable. Zoning controls led to a thermostat private labeling program, which also led to the company's representing other major thermostat manufacturers, including Honeywell, Aprilaire, White Rodgers, Ecobee, and Nest.
And so, Jackson Systems began the evolution into product distribution.
The Evolution Continues
For a manufacturer to get into the distribution business is always a slippery slope. Jackson Systems CEO Tom Jackson says they wanted to avoid confusion and decided to set the distribution business up as a separate entity.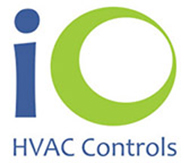 'We don't claim to manufacture products like we once did,' he explains. Jackson, a degreed engineer who spent several years as a territory manager with a large wholesaler in Indiana before partnering with his father in 1997, says, 'We started another entity called 'iO HVAC Controls.'
That entity is the manufacturer now. Jackson Systems is the distribution company and we buy our zoning products from iO HVAC Controls.'
Talk about evolution.
Jackson says he decided to follow the traditional market approach where HVAC contractors buy products from a distributor.
'When we were just a manufacturer everyone said 'Jackson sells direct,' and that was true. But now that we have separate manufacturing and distributing entities, our zoning products go out through normal channels.'
He adds that Jackson Systems is pretty agnostic when it comes to zoning. 'Yes, we can provide you the iO HVAC Controls products, but we can also provide you Honeywell or Aprilaire or whoever else you want. We are a specialty distributor that focuses on controls, indoor air quality, and the smart home marketplace. This is a pretty big change in how we go to market.'
Like any other HVAC manufacturer, iO HVAC Controls has its own sales team. Jackson says they call on wholesalers to carry the iO product line. But they also call on contractors to get the pull through business.
'On the other hand,' he says, 'Jackson is a traditional distribution outlet. We buy the products from other manufacturers, warehouse those products in Indianapolis, for now, and then ship them out to contractor customers on the same day.'

To accommodate all the inventory they now carry, Jackson Systems has doubled the size of their headquarters building and has another warehouse down the street. That location is mostly for the company's Filter Fetch program.
Filter Fetch is a web-based app that enables contractors to sell filters without having to physically inventory them. Filters are then delivered directly to the homeowner from the Indianapolis warehouse. This is Jackson Systems' answer to competition from big-box retail outlets like Lowes and Home Depot.
Click below for the next page: