In 1931, in Chicago, IL, F.W. Dwyer Manufacturing Company was founded to produce liquid-filled manometer test instruments. In 1953 they developed the Magnahelic', which grew in popularity and became the manufacturer's flagship instrument. Over the years, their growth led Dwyer to move its headquarters from Chicago to newly built and greatly expanded facilities in Michigan City, Indiana, where they remain to this day.
The company has three more facilities in Indiana and manufacturing in Fergus Falls, MN, and Kansas City, MO.
According to Andy Orlowski, senior customer experience manager, most people know Dwyer because of the Magnehelic©.
'It's been called the best differential pressure gauge on the market,' he says.
Orlowski, who began his career with Dwyer after graduating college in 2004, adds that its product line expanded through development and acquisitions. He says Dwyer bought brands like Mercoid, W.E. Anderson, and Proximity.
'In addition, we've expanded our reach. Today Dwyer is a global company with sales offices in the United Kingdom, Australia, Singapore, Hong Kong, and Shanghai.
'Also, Dwyer works with distributors that cover sales internationally outside of the U.S. Plus, we work with channel partners domestically.'
Evolving Market Strategy
In the very beginning, Orlowski says Dwyer's market approach was all direct sales. 'We still do some of that today. But as the company grew, we expanded into international markets. Developing strong distribution networks became vital.
'So today, we work with channel partners, and then they work directly with the customers,' he says. 'We've spent a lot of time thinking about how to grow these relationships, which led us into the partnering programs such as the one we have with National Comfort Institute (NCI).'
Dwyer serves two distinct vertical markets: HVAC and Process Control. Under HVAC, Dwyer produces products for building automation, testing-and-balancing, and clean rooms. They also work with original equipment manufacturers of air handling equipment, chillers, and more.
On the process side, Orlowski says Dwyer makes products for the water and wastewater markets, the powder and bulk markets (manufacturers of dust collectors and pneumatic conveyance systems), and the oil and gas markets.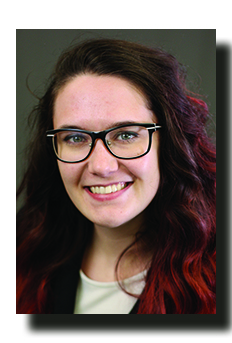 But like everything else, strategies change in concert with advances in technology and market needs. With the advent of wireless and Bluetooth technologies, Dwyer evolved and now has products that take full advantage of this technology's best attributes.
We're Not Your Grandfather's Dwyer Anymore
Jaden Lane is Dwyer's test business development manager covering all test equipment product lines in the U.S. She says that 'Over the last decade, wireless has advanced exponentially. For the most part, especially when it comes to test equipment, everyone wants to save their data in the cloud to access it later.
'That's been a huge focus for us, not just with the test equipment portfolio, but with some of our other products used to measure air quality and pressure as well.'
Click Below for the Next Page: