Carbondale, PA, is located 15 miles northeast of Scranton. It got its name in 1851 as the anthracite coal industry was on the rise. In fact, Carbondale was the site of the first deep vein anthracite coal mine in the U.S. and, most notably, where the Carbondale coal mine fire burned for more than 25 years.
Like the entire area, the city has suffered economically with the demise of the coal mining industry. But it is an area on the rise. And it is where High-Performance HVAC Contractor T.E. Spall and Son call home.
Tom Spall says, "my dad was an electrician, so I grew up pulling wires with him and being around construction for my entire life since the time I was probably around seven years old. My family is all very mechanically oriented. During my high school years, my dad asked me to consider going to school for air conditioning and refrigeration, which I did.
"I was in a two-year associate degree program and worked every single weekend and summer while I was in college. We started the company upon my graduation in June of 1985."
Seeking Answers and Resources
Spall explains that the company had few resources in the beginning, and Tom had to seek answers to any HVAC questions he had on his own.
"It was very frustrating," he says, "but in retrospect, it caused me to become more resourceful and develop a network of people who could help me."
Spall says that network began with him diligently calling companies like Carrier, Trane, and York until he found someone who could help with "quality answers."
He also joined several industry trade associations, including the Central Eastern Pennsylvania Heat Pump Association, sponsored by the local utility. He also joined RSES in 1986.
"I would go to all the meetings because I was on a quest for knowledge, information, and understanding of what it is that I was supposed to be doing. Even more importantly, I wanted to do things right."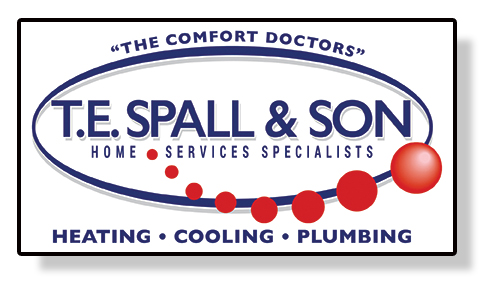 'Ah Ha' Moment Number One
Spall says that two big things came out of his Central Eastern Pennsylvania Heat Pump Association membership. He says one was perhaps the most impactful and important event of his career.
"They sponsored a three-day Manual D training program taught by Hank Rutkowski. So, the guy who wrote the book was my instructor, who helped me immensely.
"This was the best thing that could have happened to me so early in my career. I began to understand airflow and its importance early in my career. Over the next 36 years, I learned that airflow is the most overlooked aspect of comfort and efficiency in our industry. I would venture to say that less than 10%, maybe even less than 5%, of the industry gives airflow the attention that it deserves," he says.
He adds that over the years, through the efforts of National Comfort Institute (NCI), more contractors today are paying attention to airflow, but there is a long way to go, in my opinion.
"After all, it took me 15 years to realize air flow's value," he says with a chuckle. "I learned how to conduct manual D calculations and started to understand better the impact of the components that we install on airflow and comfort."
Click Below for the Next Page: