High Performance HVAC Summit 2018 Set for Austin Texas
NCI's 2018 Summit is really coming together. Next year's conference will be held at the Austin, Texas Doubletree, March 4-6, 2018. Due to the overwhelming response and suggestions by your fellow contractors, all breakout sessions next year will be led by your peers who will share detailed how-to workshops on what they are doing to differentiate themselves as Performance-Based Contractors in their markets.
We're still working on session details of course, but here's a sneak peek at some of the topics we're planning to include:
From Tradesman to Craftsman: How Our Company Made the Leap – presented by Kevin Walsh, Schaafsma Heating and Cooling, Grand Rapids, MI
We Sell High Performance HVAC – You Can Too If You Just Do It! – presented by Eric Johnson, Air Conditioning by Jay, Scottsdale, AZ
How We Systematically Perform Productive and Profitable Duct Renovations – Even the Tough Ones! – presented by Vince DiFilippo, DiFilippo Service Co., Paoli, PA
ComfortMaxx Air: How We Put It to Work In Our Company. – presented by Nathan Copeland, Copeland and Son, Nashville, TN
Indoor Air Quality & System Performance: A Winning HVAC Renovation Combination – presented by John Ellis, So Cal Air Dynamics, Northridge, CA
How We Became Our Local Carbon Monoxide Evangelist and Go-to Problem Solver – presented by Tom Johnson, TM Johnson, Cambridge, MN
We have a lot more in store for you next March, including great general sessions, roundtable discussions and much more. Also, this year our Summit coincides with an incredible music and film festival in Austin Texas called South-By-Southwest, which begins as our Post-Summit training wraps up on March 9. It will be a great opportunity to come for the Summit and Stay for the Music!
Stay tuned for Early-bird registration and other Summit 2018 information ' be sure to check our Summit Page for updates.
New Duct System Optimization Class Launches in August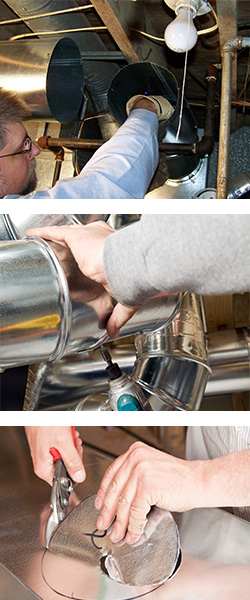 We're very excited to announce a Brand-New NCI Training and Certification class focused on how to renovate and optimize duct systems to significantly improve comfort and energy efficiency. The New Two-Day training, titled Duct System Optimization, culminates in a written exam for NCI's new Duct System Optimization Specialist certification.
We designed this training to help you learn how to design, sell, and deliver high quality, profitable duct system renovations and redesigns that really work. The process begins with a comprehensive evaluation of the existing duct system design, equipment sizing, and verification of real-time performance. You will then learn how to uncover air distribution upgrade opportunities and redesign and renovate systems to deliver the highest quality, comfort, and performance to your customers.
Here's sneak peek at the curriculum outline:
Day 1 – Introduction to Air Distribution Upgrade
Why you upgrade a duct system
Three steps to discover air distribution upgrade opportunities
Using static pressure to identify duct system restrictions
Determining fan capacity and fan airflow
Generating customer interest
Using a balancing hood with your customer to find problem areas
Creating a floor plan and duct schematic
Documenting visible defects and needed changes
Establishing airflow requirements
Estimating room airflow.
Day 2 – Using Measurements to Select and Verify Equipment
Using fan capacity and fan tables
Coil selection and filter sizing procedures
The importance of proper airflow
Debunking common airflow assumptions
Understanding how air moves through the ductwork
Selecting the best duct fittings
Envisioning the ideal air distribution system
Duct renovation overview
Selecting the right registers, grilles, and diffusers
Choosing the proper placement of registers, grilles, and diffusers.
Certification Exam
This training also qualifies for 16 NCI recertification hours.
The class premiers at NCI HQ in Sheffield Lake, OH on August 22-23, 2017. It will also be held August 29-30 at Behler-Young in Lansing, MI. Be sure to check our schedule for additional Fall dates. Click Here to register for this, and other upcoming NCI training classes.
Turbocharge your Performance-Based Business with a Summer Onsite at Your Location and Save Big!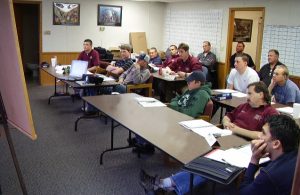 Does your business need a boost to help your field people and salespeople sell and deliver High Performance HVAC systems?
NCI now offers a two-day onsite training bundle that will not only help get you back on track with your company's performance testing, but will also turbocharge your lead generation and sales this summer and fall.
For a limited time, we're offering this all-inclusive special two-day bundle at a discounted price of just $8,500 (be sure to ask about even lower member pricing and don't forget about your NCI training bucks). The bundle includes all materials, shipping, and trainer travel and meal expenses for the training at your shop.
On Day One your entire team, including yourself, your managers, technicians, installers, and salespeople will learn how to properly perform Static Pressure testing, install Static Pressure Test Ports, and measure and interpret static pressures.
Next your team will learn how to identify fan type and speed settings, locate fan tables and plot fan airflow. The final step of this classroom training will take your team through diagnosing and performing air upgrades on HVAC equipment and duct systems.
Day 2 takes place entirely in the field where your team will perform hands-on testing, system evaluations, then write prescriptions for air upgrades that your customers can easily understand and agree to.
This day will truly put your field people on the fast track to immediately begin generating leads for proposing and selling highly profitable Airflow Upgrades that will delight your customers.
NCI onsites make great sense for groups of six or more field people and managers. We offer many combinations of onsite training for virtually all NCI disciplines. Be sure to contact Mike Fowle'at 1-800-633-7058 to reserve your onsite today!
On a final note, sadly, NCI lost a dear member of our family — Nita Brooks — to cancer this month. Thank-you David Holt, for your tribute to Nita as a person and a consummate professional serving the HVAC industry for so many years. She will be sorely missed here at NCI.
We wish all our readers a profitable and safe summer!
Dominick Guarino