March is a bustling month at NCI. The 2017 training season is in full swing, and there's electricity in the air as we put the finishing touches on NCI Summit 2017 which starts April 2nd. We are very excited to share tons of new information and tools to help you kick your Air Upgrade sales into high gear this Spring.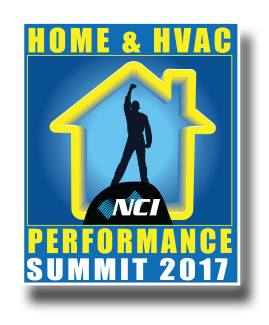 Also, we're fired up about our 2017 NCI Awards candidates and winners. They will be honored at Summit in Scottsdale on April 3rd. This Summit promises to be one of our best ever. We're currently within 10% of a record Summit Attendance this year with roughly 30 days to go!
In addition to NCI instructors leading the breakout sessions, this year we have an all-star cast of speakers whose companies are living testimonies to what it means to be a performance-based contractor. Our distinguished speakers are:
Furthermore, there are many other can't miss events this year including a Contractor Panel Discussion, our three-part idea session with cash prizes, a record size Vendor Exhibit and Reception, and so much more.
If you haven't registered yet for Summit, it's not too late. But hurry because our room block is almost sold out and our special room rate is set to expire on March 9th. Click Here to register online, or call NCI Customer Care at 800-633-7058.














NCI ComfortMaxx™ 4.0 Now Better Than Ever
Many of our members are already using NCI's ComfortMaxx Air? Cloud-based Testing software. Have you taken advantage of this terrific member benefit? It's a $95/month value ' and remember, it's included in your membership dues!

New ComfortMaxx Features:
In addition to dozens of valuable existing features including easy-to-read color printable customer reports, static pressure, and airflow diagnostic features, we've just released the following improvements:
Generic constant- and variable-speed fan charts, cooling capacity table, and Heat Pump performance tables. These are available in the ComfortMaxx Documents folder inside your Documents tab. Now they can be at your fingertips when you need them.
Finalized Tests are now sort-able by a number of fields including:

Date Entered
Actual Test Date
Test Type
Test ID
Customer Name
Location
System Name
Technician
Employee entering test data
This new feature makes it easier to locate specific testing information, customer information, and view all tests performed or entered by a specific technician or employee. As a result, this provides a high degree of search ability and views.
If you're an existing NCI member, contact Joe Balog 1-800-633-7058. He will provide a personalized tour and set up ComfortMaxx Air for your entire team. Not a member, but you're NCI certified in System Performance or Air Balancing? Call Joe to set up your free 30-day ComfortMaxx Trial.
Be sure to ask about all three levels of ComfortMaxx™: Air, Pulse, and Verify!
Behler Young Launches A.I.R. Program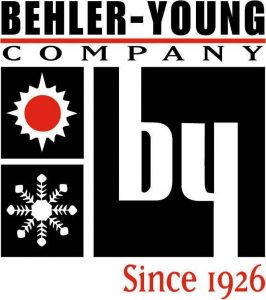 Behler Young — a long-time distributor host and partner in NCI training — is launching a ground-breaking comprehensive Air Upgrade program this month called A.I.R. This Michigan-based distributor with 16 locations through Michigan and Northwest Ohio has been providing NCI training to HVAC contractors throughout the region for more than 15 years!
With this new launch, this forward-thinking distributor is partnering with NCI to provide its dealers with a comprehensive approach to selling a brand-new product: Air Upgrades, to homeowners in its service territory. In this new dealer program, contractors will attend a fast-track series of workshops and classes aimed at getting them up and running to sell and deliver profitable Air Upgrades.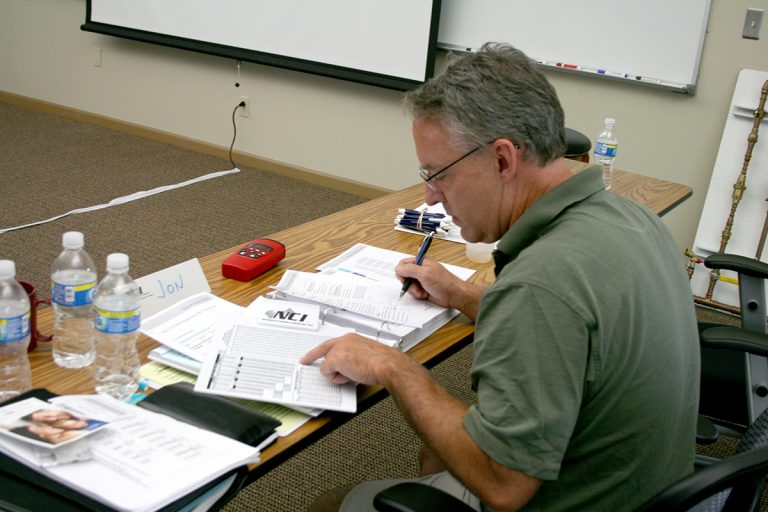 In addition to this special program Behler Young will continue to host and co-sponsor NCI certification classes including Residential and Commercial System Performance and Balancing, Combustion and Carbon Monoxide certification, and Redesign, Renovation, and Retrofit classes in Michigan throughout 2017.
Behler Young is an exemplary HVAC Distributor in so many ways. They deserve our recognition and thanks! Thank you to the entire team at Behler Young for investing in the future of HVAC contractors and their employees in your region.
If you're interested in NCI bringing this type of training to your area, have your local distributor contact David Holt at NCI or call us for more information on how to host an Air Upgrade Program.
Looking forward to seeing your smiling faces in Scottsdale next month!